'A Tale Of Cake' is a new collaboration released by Glenmorangie was created by their Director of Whisky Creation Dr Bill Lumsden.
Dr Bill felt whimsical about the joyous memories he had of his past and how many of them involved cake.
Something I think we can all relate to, whether it was baking with your grandma, blowing out candles on your birthday or having the richest chocolate mud cake with the love of your life – cake is love, cake it life.
So Dr Bill attempted to create the magic of cake in a bottle of Single Malt Scotch using Tokaji dessert wine casks.
The copper drink supposedly has a complexity of honey, white chocolate, fruits and a little hint of mint and pairs perfectly with… you guessed it!
CAKE!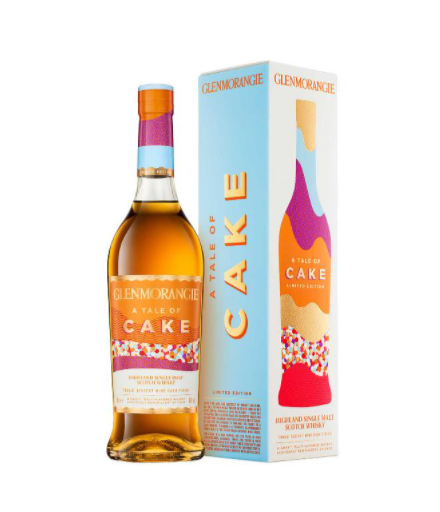 According to their website a taste is "surprisingly luscious and tart at the same time, leading into a burst of sweet, cake like honey, white chocolate, apricot, almond, vanilla and pear. This is balanced by a hint of tangy orange and menthol."
"The lingering aftertaste again reminds you of a delicious combination of honeycomb, chocolate almond and pecan nuts."
The luxury bottle (700ml) is available to Aussies on BoozeBud for $169.99 so it's a real treat.
The perfect pairing for any Christmas feast these holidays to be honest!
Love this? You'll love this bit from Will & Woody – catch the boys weekdays from 4PM on KIIS 1065