Did you know June 23rd was National Pink Day?
I didn't either but I'll be celebrating it every year from now until the day I die.
French pastry shop Doux Amour specialise in ADORABLE choux animal pastries and from June 21st to June 27th will be celebrating NATIONAL PINK DAY!
For $10 you can get a pink Sakura latter which has notes of cherry and 'Rosie' Pink Pig Choux who tastes like rosewater and lychee.
If you think the pig is too cute for eating then don't worry, there's a gorgeous $5 raspberry delight tart which was made for the gram, with layers of raspberry, white chocolate ganache, sponge, raspberry cream sugar -GORGEOUS.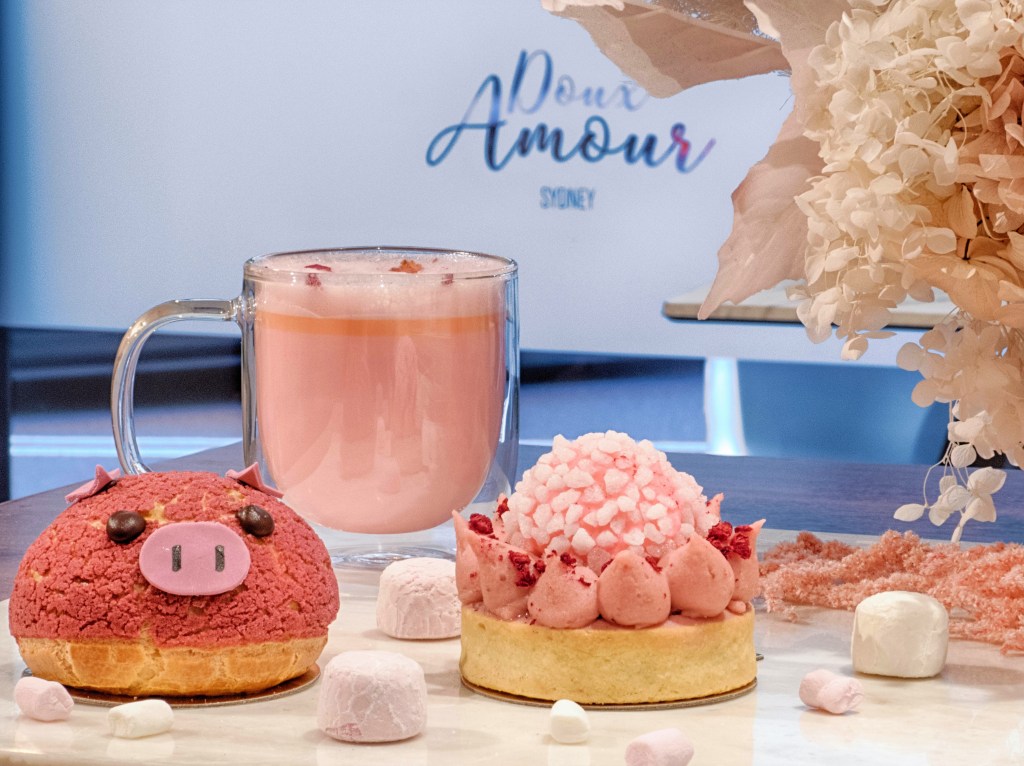 68 Bay St, Ultimo NSW 2007, Opening hours: Mon – Sat: 9am- 6pm, Sun 10am-5pm
Want more? Get more from Kyle & Jackie O!