After intense pre wedding workouts and restricting your calories for the big day, no bride could be blamed for engaging in this new wedding food fad.
Forget flower walls and dessert tables, there's a new way to indulge in sweet treats at your wedding that would make Homer Simpson proud.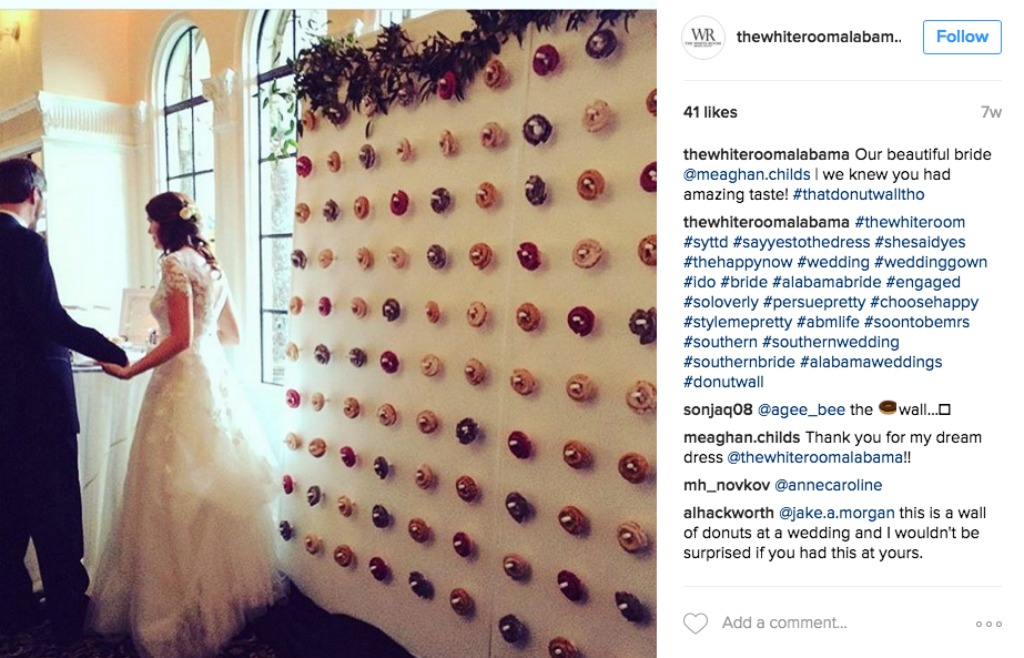 Doughnut walls – yes, walls actually covered in doughnuts – are no longer a thing of dreams, but a genuine wedding trend.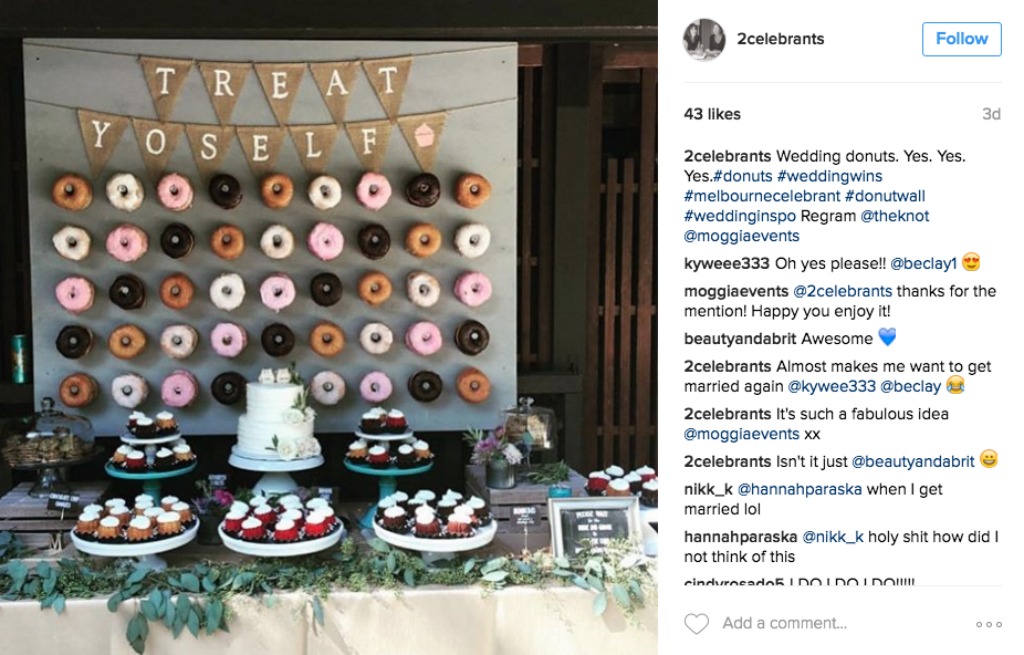 While most grooms have probably fantasised about serving doughnuts at their wedding, they can now suggest it without fear of a meltdown.
The hooks on the wall allow the glazed goodies to be displayed elegantly, pleasing even the biggest bridezilla.
Love this? You'll love this bit from Will & Woody – catch the boys weekdays from 4PM on KIIS 1065