Donut Papi…what to say about Donut Papi…
Some would say Donut Papi provide Sydney with some of the best dang donuts in the world.
Some would…
ANYWAY, they're teaming up with Fireball to create a 'Fire in the Hole' donut!
And oh boy, we're in trouble.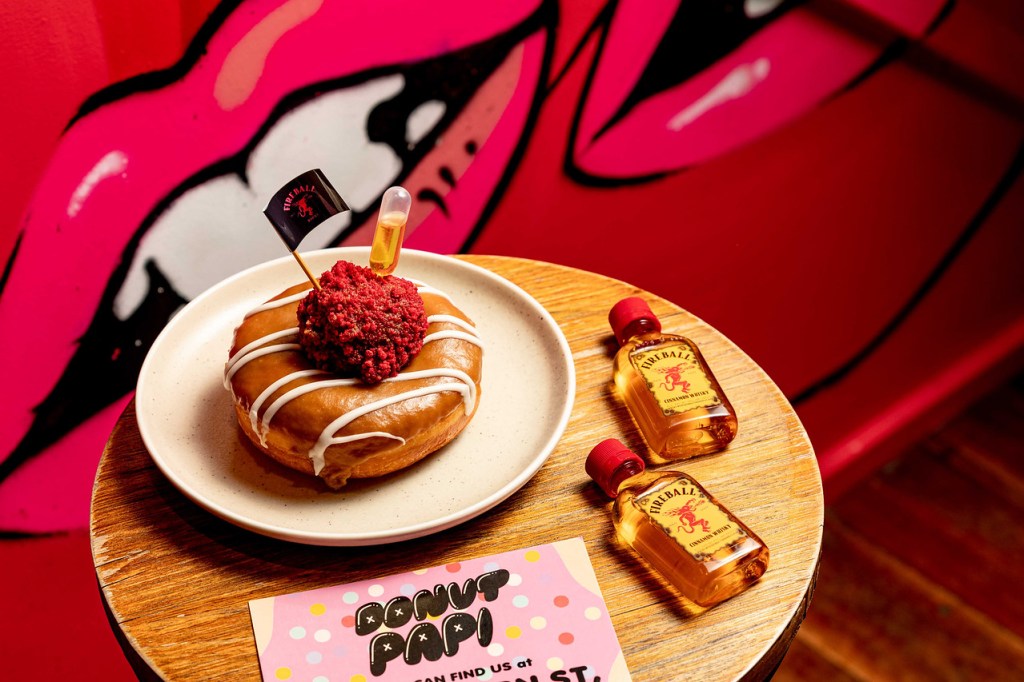 A whisky infused donut topped with another whisky infused cake donut hole, topped with a whisky filled pipette.
If you're worried about the levels of whisky, don't fret, it's still a dessert and the whisky is subtly in the flavour not the entire thing.
A red cinnamon crumble coats the cake donut ball and it's spiced with nutmeg, vanilla, cinnamon and chunks of apple soaked overnight in Fireball whisky.
Are you drooling yet?
The donut is glazed with butterscotch and whisky with a pure Fireball icing.
I am deceased.
These donuts are available from Friday, 4th September for TWO WEEKS ONLY.
Going for $8.50 a pop, you can get em' in store at Donut Papi, Surly's American Tavern, The Big Easy and Hustle & Flow Bar.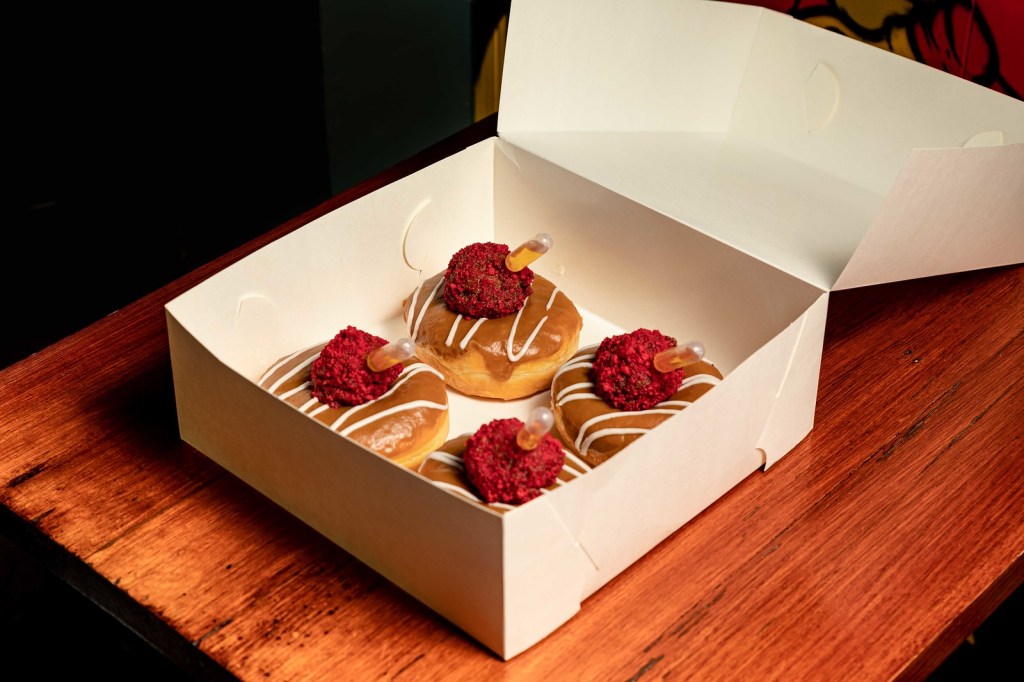 Want more? Get more from Kyle & Jackie O!