Forget chocolate, our favourite discount supermarket's latest advent calendars are filled with something else for you to indulge with as you count down the days until Christmas!
German discount chain and supermarket giant ALDI are here to make our holiday season incredibly jolly with the unveiling of their boozy, yet totally affordable advent calendars!
While we've seen advent calendars filled with various sweets, cheese and even bottles of gin, these baby's are filled with 24 mini bottles (187ml-200ml) of wine or beer to open each day throughout December.
If wine is your drink of choice, then you'll be fighting other dedicated ALDI shoppers to get your hands on the 24 Days of Celebration Wine Advent Calendar.
It includes bottles of French sparkling, white, red and rose wines from various famous regions like Bordeaux, the Loire Valley and Cotes De Provence and retails for just $79.99.
If a cold beer is more your style you can purchase the Happy Christmas Beer Advent Calendar filled with 24 premium beer from around the world for the small price of $59.99.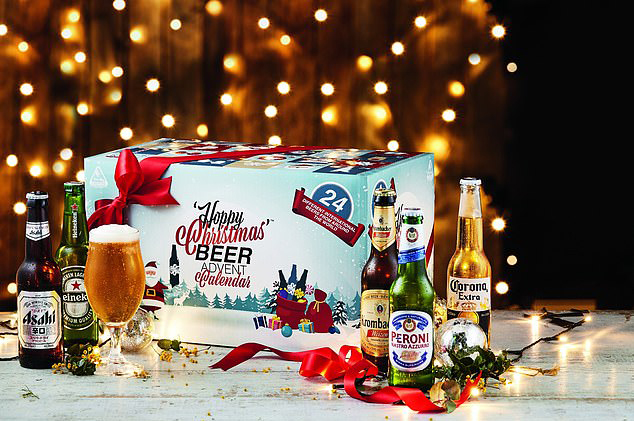 "We could tell you what's behind each door, but that would spoil the surprise, wouldn't it?" said the supermarket company.
But before you get ready to run down to your local ALDI store right now, the calendars don't go on sale at selected stores in NSW, ACT, Victoria and Western Australia until Wednesday November 14.
From then on, it's fair game though and you'll likely deal with the usual ALDI crowds as people attempt to get their hands on one of the calendars. They're only available while stocks last!