Wedding planning is hard.
Between hunting for a venue; deciding which of your friends can stay sober enough to join the bridal party; organising a seating arrangement that means your sparring relatives aren't in eye-shot and sorting a menu for the gluten intolerant, dairy-free, vegan and paleo crowd – there's a lot that can go wrong.
So we couldn't help but laugh when we saw this unsavoury meal option on a wedding RSVP on Reddit.
The couple have accidentally offered their guests a child to eat at their wedding reception.
The invitation (pictured below) asks guests to send back their RSVP along with which entrée they would like: beef, pork or a child under 12!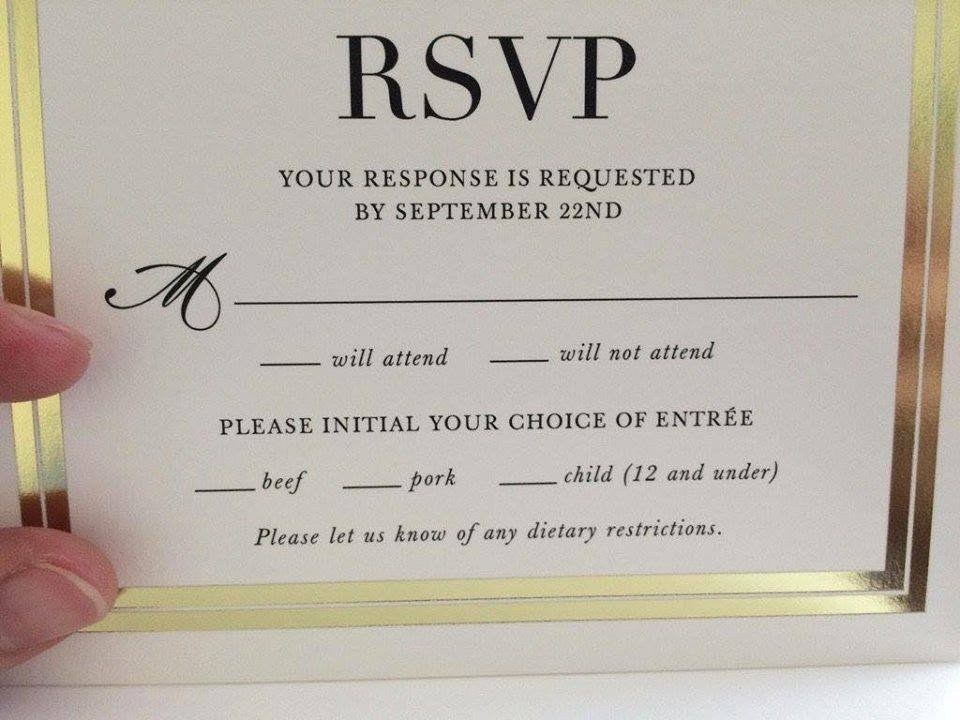 The image has had more than 300 comments with many joking how they would like their child served.
"Free roaming and gluten free please," wrote one user.
"I prefer mine deboned and deveined," wrote another.
Love this? You'll love this bit from Will & Woody – catch the boys weekdays from 4PM on KIIS 1065