If you suffer from bad PMS, you (and everyone around you) will know that it's not pleasant.
You're constantly angry, frustrated and irritable. It could be described as a week of terror.
So what if there was a treatment that was also delicious?
A graphic designer at Oklahoma University has come up with a design for PMS Ice Cream; the stuff that can soothe your emotional and physical pain.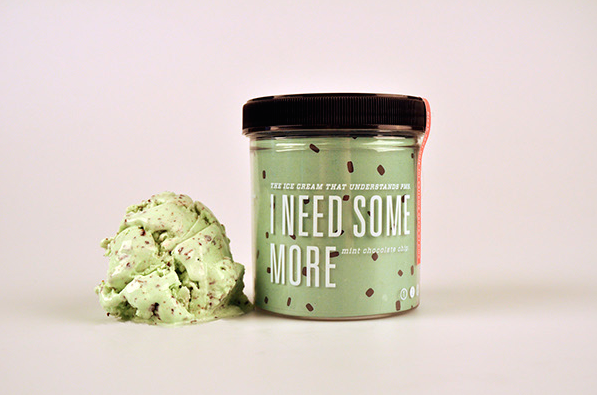 He's named them, "I Need Some More' mint chip, "I Think I'm Dying" strawberry and "Don't Come Near Me" chocolate. Pretty fitting, eh?
Sounds pretty genius, doesn't it?
Well, sorry to disappoint you, but the designer, Parker Jones, has only come up with the designs – at least, so far.
So, what kind of PMS Ice Cream would work?
What about wine-infused ice cream? What about ice cream that came with your own 'Cold Rock-style' kit? As in, you could 'smoosh' your favorite treats into some delicious, fluffy, fully satisfying creamy stuff?
That would be enough to turn my PMS-filled day right around.
What about ice cream containing a small amount of Naprogesic? That would definitely ease the pain!
Please, Parker – or anyone else with the talent needed to soothe such a chronic issue, help us!
Source: Bustle
Want more? Get more from Kyle & Jackie O!