If you're a Sydney local, you'll know that though a beautiful spot, Circular Quay has been seriously lacking in the food and nightlife department.
Well, until now. As part of a new $60 million development on Alfred St called 'Gateway Sydney', the new ground floor has just opened yesterday, with more to come. Instead of greasy pizza and dodgy takeout, we now have a slick new dining area featuring some of Sydney's best delights, including Gelato Messina, Four Frogs Creperie, and Adriano Zumbo pastries.
Also opening is Roll'd, Workshop Espresso, The Gozleme Co. and health food outlet Urban Orchard. You can enjoy it all sitting at banquette-esqe burnt orange seats, benches or out on the little park that's been created on the Loftus Street side. Some of the outlets even have their own cafe-like seating areas.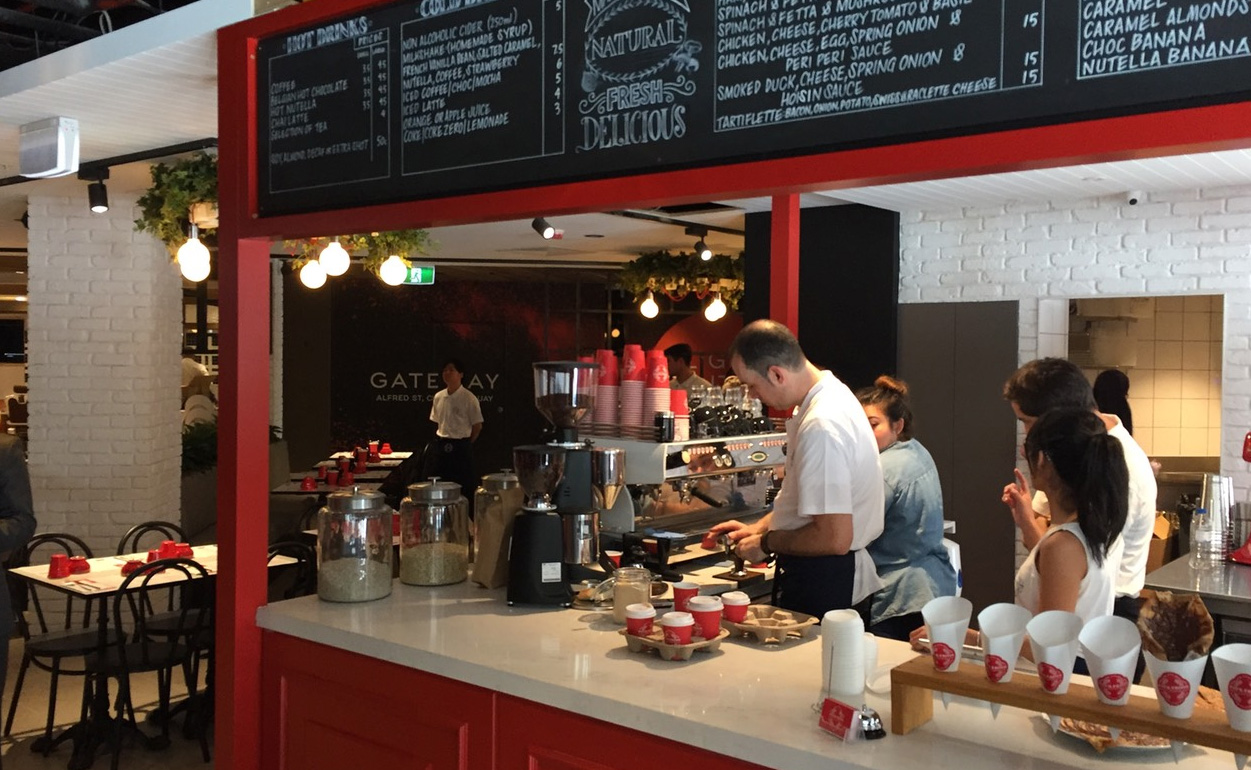 The ground floor will be open from 7am until 5pm each day. The other two levels are still in the works, but rumour is they'll feature Neil Perry's Burger Project, Chat Thai, a 50-seater sushi train, and 2015 World Barista champions, Canberra's Espresso Room, which are all supposed to open next week. But that's not all.
Remember that new rooftop venue that Salt Meats Cheese and Shuk opened last month announced they'll be opening later this year?
That's due to open in October! Weeeee!
Source: Concrete Playground
Love this? You'll love this bit from Will & Woody – catch the boys weekdays from 4PM on KIIS 1065