We're now convinced that Willy Wonka is actually a winemaker.
No longer will wine lovers have a choice of reds or whites but… blues.
A Spanish wine company has combined red and white grapes with organic pigments. And the result is an electric-blue wine.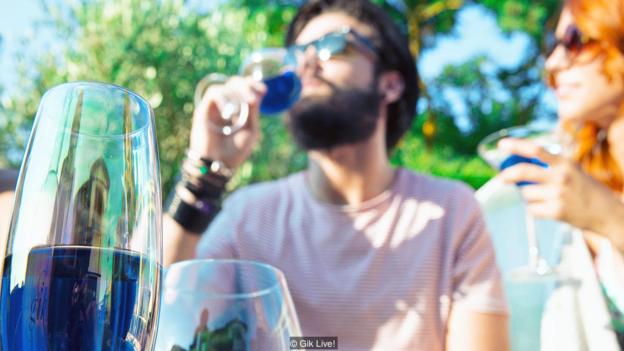 "Gïk Blue was born for fun, to shake things up and see what happens," said co-creator Aritz López.
The flavour is apparently a cross between a wine, a wine cooler and a cocktail mixer. In other words: sweet.
"At first people didn't believe we were selling a blue wine, but when they tried it, they loved it – and they keep coming back for it," said Enrique Isasi, of one of Spain's first restaurants to carry the wine.
Others have not been so enthusiastic, calling Gïk "blasphemous", "a terrible invention" and part of an "anti-wine spin-off".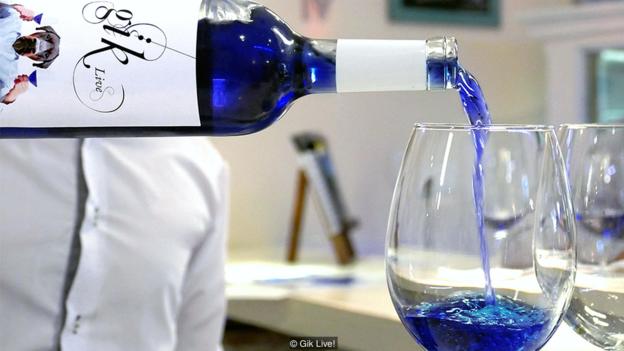 Gïk's creators are all under 30; which becomes somewhat obvious when the tasting notes include "WTF" and comes with recommended playlists including alt bands like Minus the Bear and Fryars.
But what seems like the blue wine is simply a novelty shaking up the Spanish market, the surprising fact that Gïk is currently sold in 25 countries, and there are plans to enter the US market in 2017.
What isn't so certain is whether the wine will still have legs once the novelty wears off.
– with BBC
Want more? Get more from Kyle & Jackie O!