Chargrill Charlie's are well known for making simply scrumptious food, but now they're working on something new that will not only be a treat for your taste buds, but for your skin as well!
In a bid to help customers look and feel their absolute best this Spring, the restaurant has launched a new range of Anti-Aging salads that are designed to fill your belly, give you tons of energy and make your skin absolutely glow.
Chargrill Charlie's have collaborated with qualified Sydney nutritionist Liv Kaplan to design three nourishing, detoxifying and antioxidant rich salads and we have to say for something super healthy they sound delicious!
The new additions to the Chargrill Charlie's salad menu include:
Nourishing Rainbow Roast – Roasted eggplant, sweet potato, beetroot and carrot, tossed with fresh spinach and topped with crumbled feta. Colour is key when it comes to health. Fresh vegetables rich in colours like purples, oranges and greens mean they are packed with antioxidants, polyphenols and phytochemicals, all which help our bodies to age with grace, energy and vitality. Using a rainbow variety of roasted veggies tossed with fresh baby spinach and a little crumbled feta, this Nourishing Rainbow Roast Salad is one seriously tasty way to get all of those micronutrients in one hit.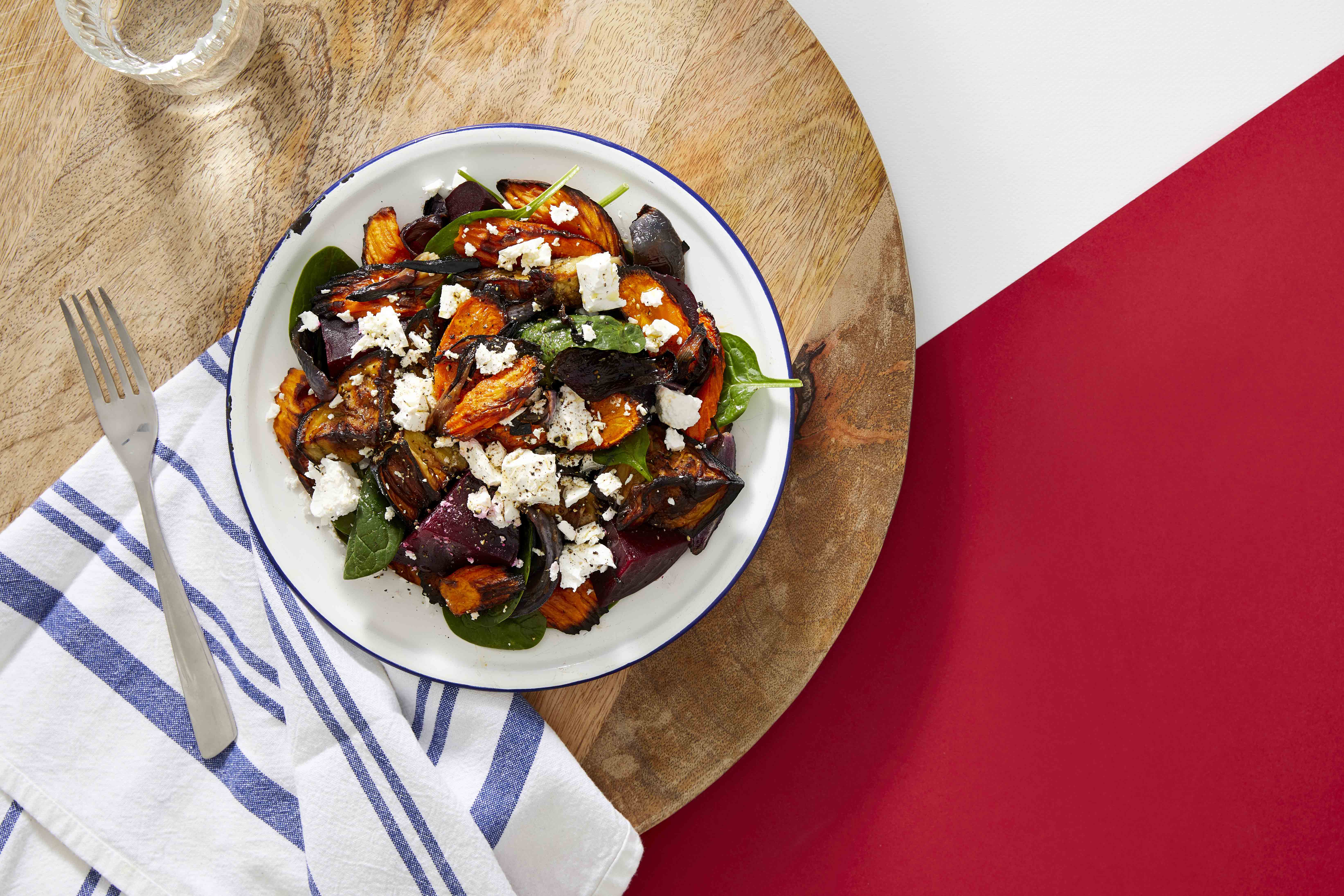 Golden Glow Super Slaw – Chicken breast, shredded red cabbage, tossed with carrot, avocado, coriander and sesame seeds, with homemade turmeric almond dressing. An anti-oxidant rich salad base of colourful red cabbage and carrot, massaged for ultimate digestion, allowing you to absorb all of these nutrients. Topped with fresh avocado which is rich in healthy monounsaturated fats, making them the ultimate beauty food that is a must eat for lush hair, skin and nails. Drizzled with a golden glow dressing made from anti- inflammatory spice turmeric. This golden root is famed for it's health and vitality inducing properties and when you look at the bright orange colour, it's no surprise!
Smoked + Spiced Vitality Salad – Chicken and chickpeas cooked in a smokey paprika and lime marinade. On top of a tahini kale salad. Spices like bright red paprika are filled with polyphenols and phytochemicals that allow our bodies to run at optimal health. Smoked paprika chicken and zesty lime, plus kale, being part of the brassica family of vegetables is a fabulous aid in the body's natural detoxification pathways. With a little cucumber for hydration (hello hydrated skin!) this salad is not only tasty but will leave you feeling rejuvenated and energised. Topped with a classic tahini dressing, a fabulous dairy free source of calcium to keep our bones in tip top shape.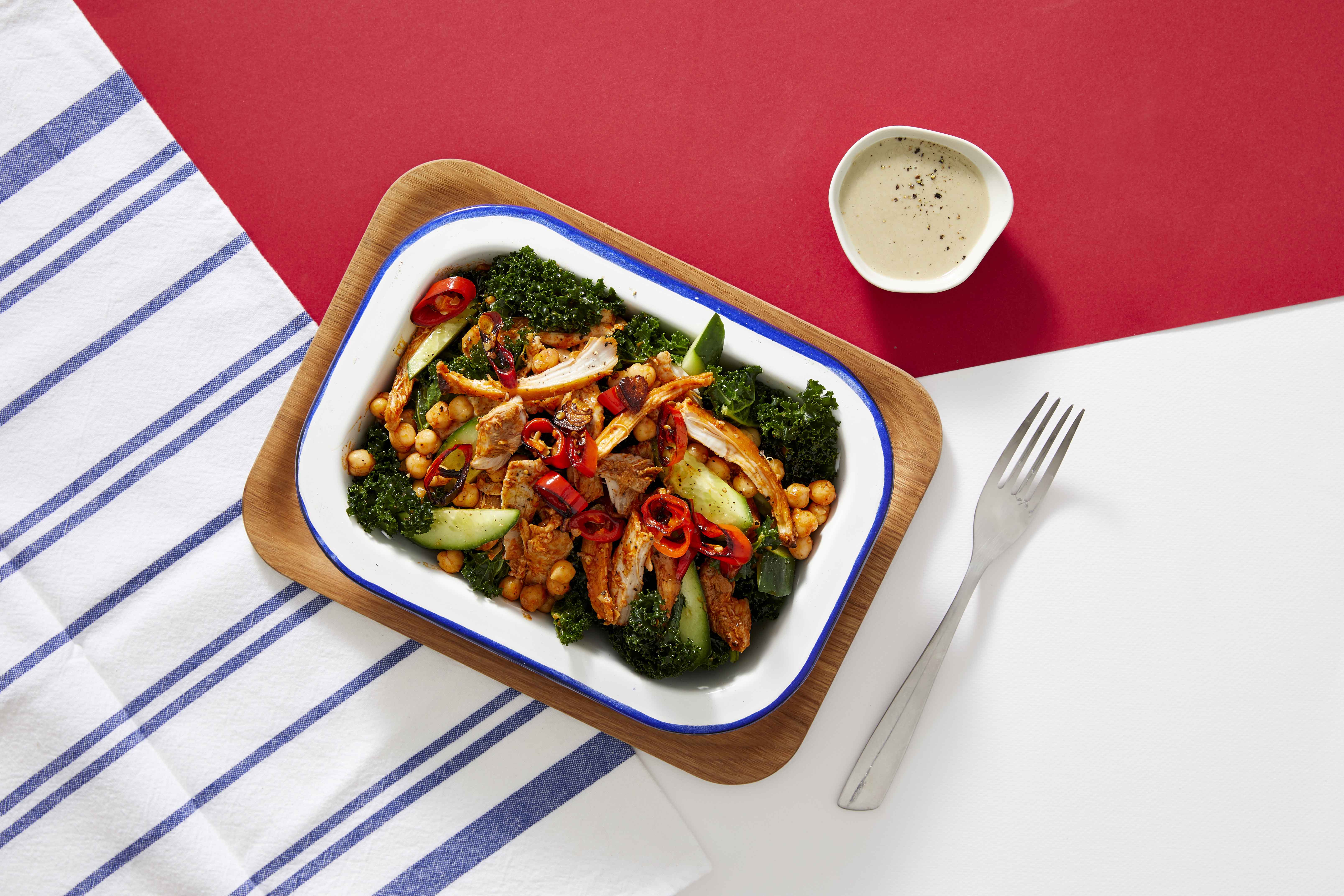 The new Anti-Aging salads will be available from TODAY at all Chargrill Charlie's stores in Sydney including Mosman, Neutral Bay, Willoughby, Wahroonga, Lane Cove, Woolahra, St Ives, Mona Vale, Rose Bay and Annandale.
But if you want to try one of the new salads to brighten yourself up inside and out you'll have to hurry because they'll only be available until the end of the month!
One serving will set you back $7.90 but when you think about all of the benefits you're getting from the one meal that's pretty darn cheap in our book!
Love this? You'll love this bit from Will & Woody – catch the boys weekdays from 4PM on KIIS 1065