So, it's come to our attention that you can buy the end bits of your Drumstick.
You know, the solid bit of chocolate at the end of the cone… because who the heck wants a dry piece of wafer to be the last thing you're faced with at the end of your ice cream?
They're called Muddy Bites, which are the specific ones doing the rounds on this meme…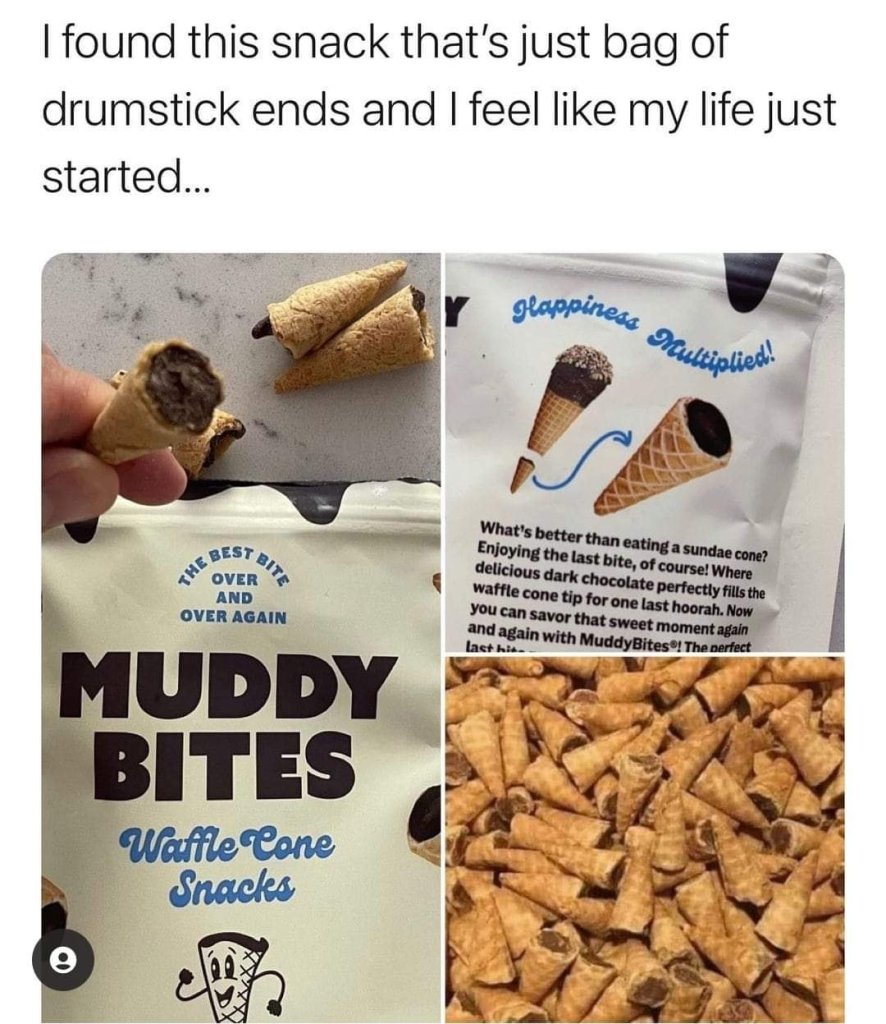 Muddy Bites come in milk or dark chocolate and the minimum order is 5 bags (14 bites per bag) for $US24.99. Be aware there's shipping on top of that.
Your move, Peters.
Love this? You'll love this bit from Will & Woody – catch the boys weekdays from 4PM on KIIS 1065