Named as one of the best champagne's in the world, Aldi has another winner on it's hands when it comes to budget booze that people can't get enough of!
The supermarkets Veuve Monsigny Champagne Brut, which retails for only $20 a bottle, has already picked up a stack of awards and is in the winners circle again.
The sparkly plonk has won a Silver Outstanding medal at this year's International Wine and Spirits Challenge.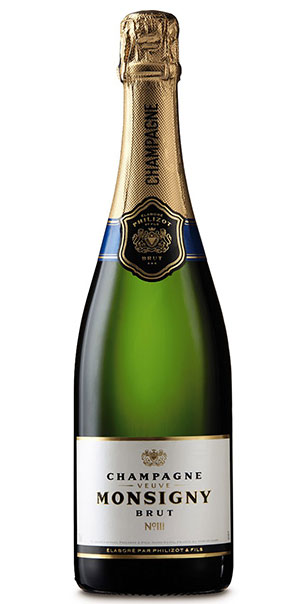 Aldi walked away with a staggering 20 wins at the prestigious international competition.
The award-winning Champagne, is made by Champagne house Philizot & Fils, a world renowned producer who have been working with Aldi for over five years.
And it has been a big hit with shoopers, with Aldi reporting that its Champagne sales have increased by 40 per cent last month.
Julie Ashfield, managing director of buying at Aldi UK, said: 'We are immensely proud to see our Veuve Monsigny Champagne Brut pick up its third international medal this year.'
'We work with some of the world's best winemakers, including the highly acclaimed Philizot et Fils, and these close partnerships are integral to bringing great quality, affordable bottles to our wine aisles.'
Aldi's wine expert Sam Caporn, The Mistress of Wine added: 'In my honest opinion, the Veuve Monsigny Champagne Brut is one of the very best, if not THE best value champagne today.
Aldi's International Wine and Spirits Challenge Winners
Silver Outstanding:
Veuve Monsigny Champagne Brut
VM 2011 Vintage Champagne Brut
Silver:
Exquisite Collection Crémant Du Jura 2015
Animus Douro
Gavi Di Gavi DOCG
Veuve Monsigny 2004 Vintage Champagne Brut
Exquisite Collection Côtes de Provence Rosé
Exquisite Collection Macon Villages
Veuve Monsigny Champagne Rosé
Bronze:
Exquisite Collection Marsanne
Exquisite Collection Rias Biaxas Albarino
Animus Vinho Verde
Exquisite Collection Sauvignon Blanc
Wine Foundry Godello
Organic Prosecco
Toro Loco Blanco
Fleur de Prairie Cotes de Provence Rosé
Exquisite Collection Touraine Rosé
Exquisite Collection Alsace Pinot Gris
The Fire Tree Sicilian Riserva
Want more? Get more from Kyle & Jackie O!