If you still haven't hopped on the air fryer bandwagon, or have completely worn out the one you have, some good news from Aldi.
This Wednesday's Special Buys includes one schmick-looking airfryer oven which comes with a ton of accessories including a fryer basket, a rotisserie set and a pizza stone.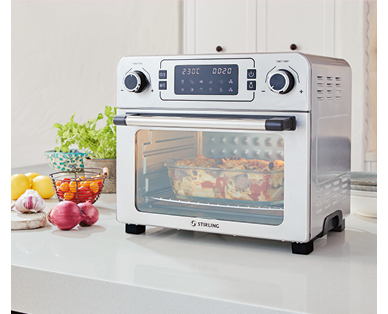 The 23L airfryer is also housed in Stainless steel.
The best thing? During their Special Buys on this Wednesday, July 7, It'll only set you back $99.99.
Finally, now I can make those TikTok famous pasta chips.
Want more? Get more from Kyle & Jackie O!