"A small jar is about $US8. Expensive, but worth it when you're desperate. A girlfriend posted me over a large jar for my birthday… it cost her $30 for the postage," the Facebook post by Melissa White read.
The thing is, she's not talking about a tiny jar of premium dukkah or truffle-infused EVOO.
Ms White is an Australian expat living in the United States, and she's describing the unmistakeable salty scrape of Vegemite.
For instance, a small 150g jar of Vegemite retails locally at roughly $3.50 but in the US, you'll pay around $A10.60.
So tricky is it to find Tim Tams, Twisties, Shapes and Milo, members of the Australians in America Facebook page love nothing more than to post photos of their care packs.
And some of them are huge.
Despite there being websites like Simply Australian, which sell everything from Weetbix, Copha, meat pies and – get this – Black&Gold custard powder, many members get their fix from yearly trips back home, or by roping in family and friends.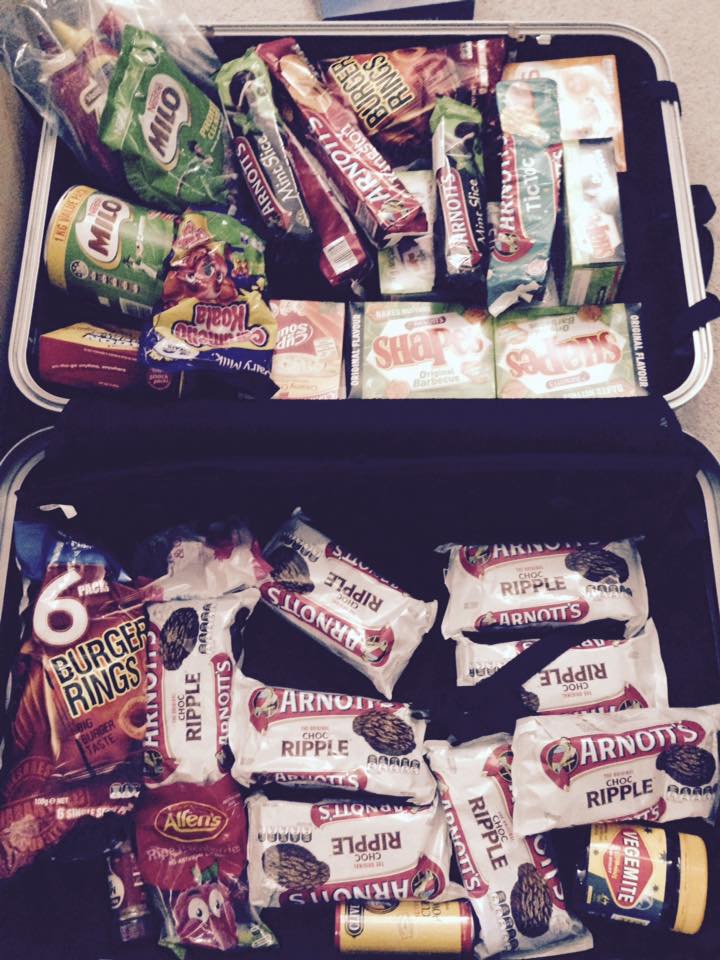 Tracey Pritchard-Evans, who lives in Texas, said her mother has flown over four times in two years.
"She fills her two suitcases with food and gifts for us from people in Australia… and fills both suitcases back up with her own shopping and gifts for the return," she told 96FM.
Some of the stuff that usually gets a guernsey in Tracey's mum's suitcase are Natural Confectionary Company pineapple lumps and snakes, Snack chocolate, Keen's Curry powder and Moccona coffee.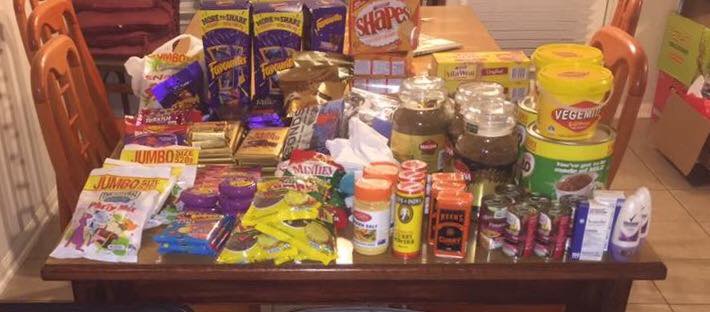 Shane Hale works at a factory in Houston and says that "somehow" word got out among Australians in the oil and gas industry that the price of admission to the factory is a bottle of Bundy rum.
"Even if I have never met them before, they seem to know to bring the care package to the Aussie that works in Houston," he wrote.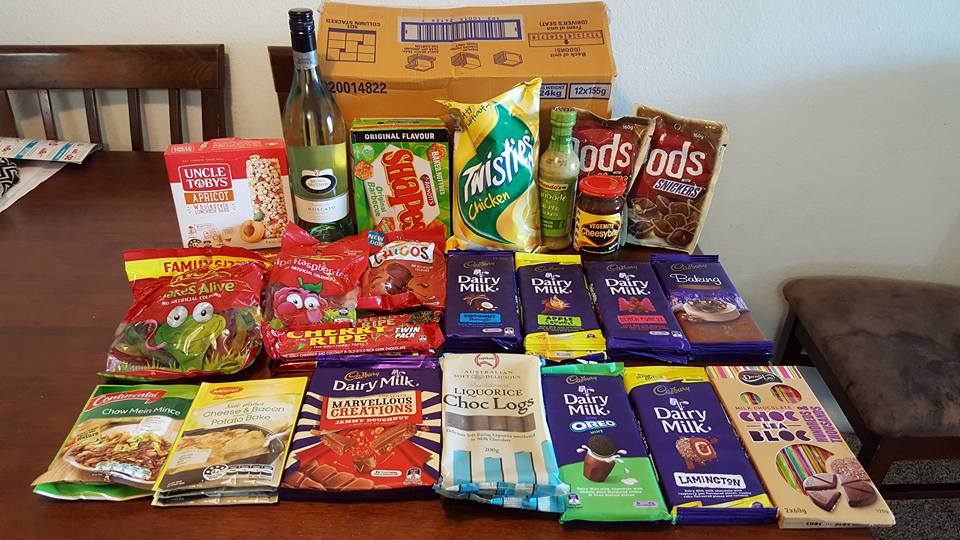 But do our Aussies share with their American friends?
"We do not share," Tracey deadpanned before laughing.
"[We taught] them the Tim Tam Slam using our Moccona coffee."
It seems they also don't mind a bit of pavlova.
"Mum sometimes brings the pav eggs with small cans of passionfruit."
Who would've thought our Pavlova Magic eggs could strengthen diplomatic relations with the US – clearly there is nothing they can't do.
Want more? Get more from Kyle & Jackie O!