If you're a Sydneysider, no doubt you look forward to the return of the Night Noodle Markets as part of Good Food Month.
Why? The city is bustling with foodies eager to try some of the city's most sumptuous dishes, all the while taking in the warm October air under the glow of fairy lights. It's a dream, really.
Not sure which stalls to make a beeline for? We've got you covered, just make sure you're willing to wait in line…
#1: Ramen Zundo's ramen hotdog
Complete with either fried prawns or chicken, this hotdog is bound to delight, especially with the gorgeous ramen noodles.
#2: Mamak's roti
Made with that soft, fluffy, flaky ramen bread. Add egg for extra flavour – or even some mee goreng, because, why not?!
#3: Black Star Pastry x N2 Gelato
It's the ultimate partnership; bakery Kings meet the Gods of gelato! Together they make teafogato; it looks like a bowl of ramen, but it's actually Black Star's Strawberry Watermelon Cake partnered with N2 Gelato's Tippity Roobios Tea Soda and freeze-dried cherries.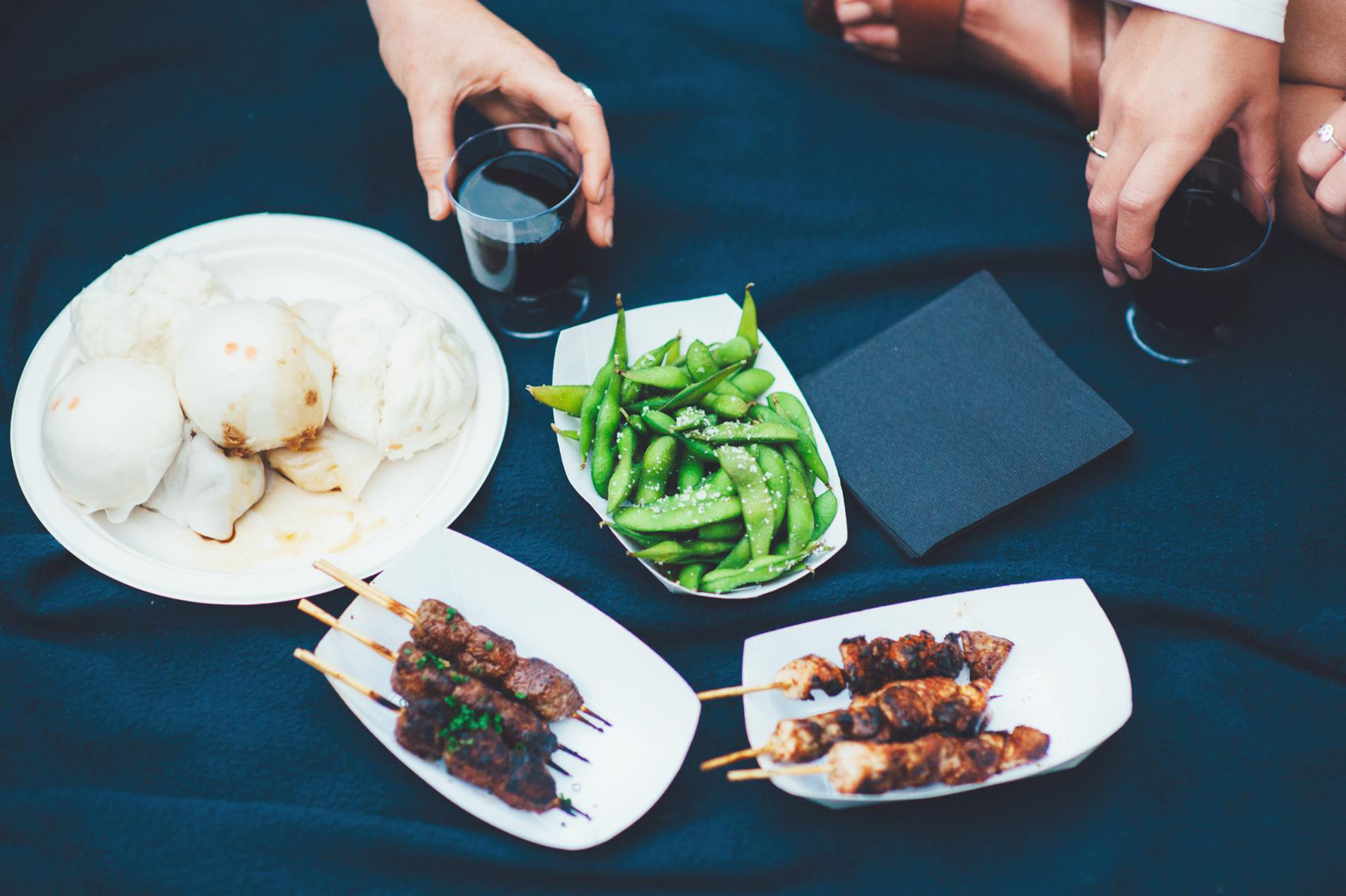 #4: Momofuku's whisky maple cookie
If you've travelled to New York before, you would have come across Momofuku and their long lines. Yep, they're coming – and they're bringing a whisky maple cookie with cocktails to match – yippee!
#5: Bao Stop's braised pork belly
Crunchy, tangy and delicious. Say no more!
#6: Din Tai Fung's dumplings
The masters of the Asian parcels are back. Choose from pork or vegetarian dumplings – or even some spicy wontons! YUM!
#7: Daniel San's chicken skewers
Chicken, pork and beef skewers – just delicious!
Source: Broadsheet and Urban List
Love this? You'll love this bit from Will & Woody – catch the boys weekdays from 4PM on KIIS 1065