When you think of Australia, many foreigners think of Palm Beach, Home & Away and good ol' fish and chips. The fact is, our sunny island produces some of the best fish and chips in the world, and true to what those across the pond think, Palm Beach is just one of the spots in Sydney responsible for producing the very best!
Crunchy, golden and utterly delicious, there's nothing quite like settling down to a Sunday lunch of golden battered fish and some delectable hot chips. Just make sure you never attempt to indulge without your two best friends: a lemon and some tartare sauce.
Relatively new, Bondi Fish takes a traditional dish and puts a fancy twist on it, without a hefty price tag. Not only are their fish and chips incredible, but I hear their fried brussel sprouts are a MUST! Oh, and the view's okay too…
Doyles Take-Away, Watson's Bay
One of the most beautiful spots in Sydney, Watson's Bay sometimes gets overlooked in favour of Bondi and Coogee, but let me tell you – if you're looking for something to do on a sunny day, grab a blanket, your best buds and head to the grass or sand in Watson's Bay. The Doyles restaurant has been there for donkeys, and the take-away shop always has a line a mile long – but it's worth it, so get there early!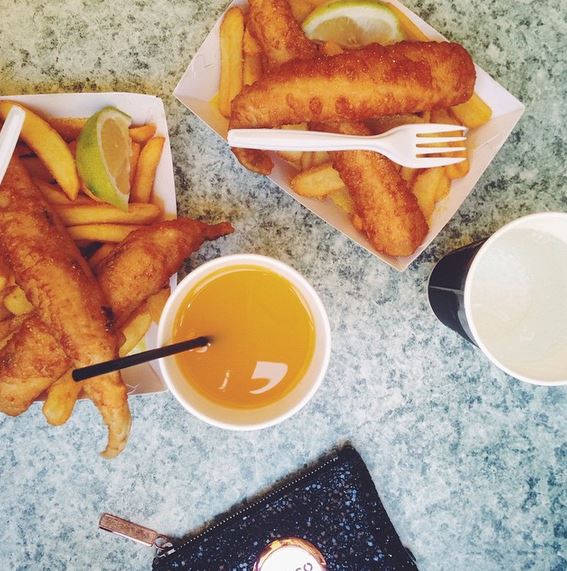 Right near the Hawkesbury River, Windsor Seafood delivers in the delicious stakes. If you head in, you're also likely to meet Snappa the Macaw, who's just as much a feature as the seafood.
Bottom Of The Harbour, Balmoral Beach
Delicious flaky fish, crunchy fries and an amazing view – could you ask for anything more?
With picturesque views, a scrumptious menu and just an overall blissful vibe, The Boathouse is certainly one of the top spots to sit down and enjoy a delicious meal of fish and chips that are apparently award-winning! Hint: order extra fries, they're AMAZING!
If you love fish and chips – and seafood for that matter – no place is more abundant, and passionate, than the Sydney Fish Markets. With only the freshest produce, you're eating almost instantly from the ocean… almost.
Love this? You'll love this bit from Will & Woody – catch the boys weekdays from 4PM on KIIS 1065