If you live in Sydney, no doubt you've become accustomed to our breakfast culture.
Much like Melbourne, Sydney is rife with cafes that offer the very best when it comes to breakfast food, and none is more famous than the good old bacon and egg roll.
When it comes to finding the perfect bacon and egg sanga, there are three elements that should come into play:
Crunch: both roll and bacon
Perfectly cooked eggs: Not too runny, not too firm
Relishes: Tomato, pumpkin, even BBQ sauce – hit me with it!
Crunchy, delicious and HUGE! With tomato relish and a touch of mayo – I am won OVER!
Delicious sesame bun, a perfectly cooked egg and golden hash brown on the side, yes please!
The bacon is thin and crispy, the egg is yolky and the roll is HUGE! AMAZING!
The kind of yolk you just want to eat again and again with delicious bacon to make it even better!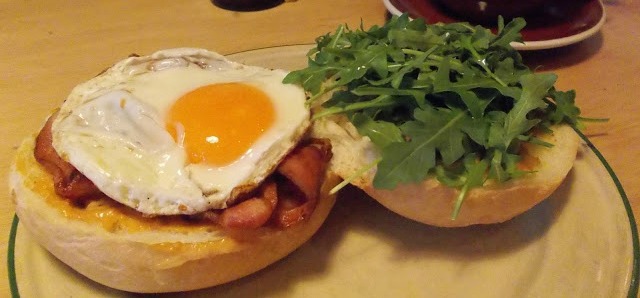 Perfect bacon, scrumptious eggs and pumpkin relish to boot!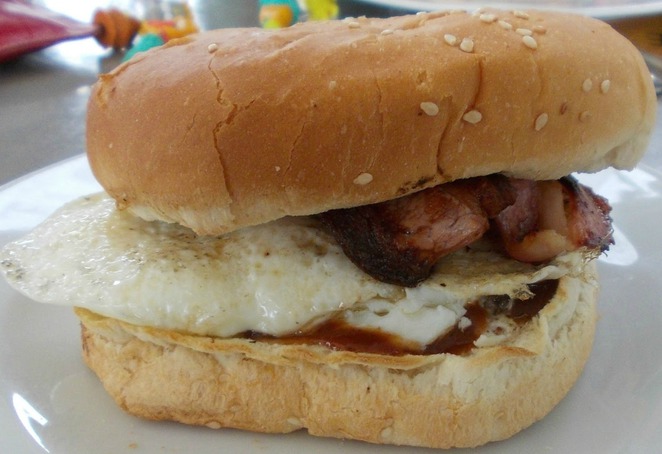 If you're not a fan of the super crunchy buns, then this is the roll for you. Soft and delicious, the perfect blanket for the crispy bacon you're sure to gobble.
Want more? Get more from Kyle & Jackie O!