The eternal debate, do you put on subtitles when you watch a movie or tv show?
… even when it's in English?
Looks like our listeners are (only slightly) leaning towards no subs.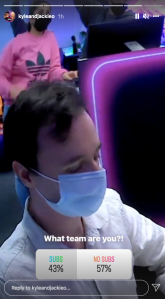 Tune in below to hear where KJ stand!
Want more? Get more from Kyle & Jackie O!