Starting from today, Australians can buy stuff off eBay and use Afterpay!
If you've been living under a rock – Afterpay is a 'Buy Now, Pay Later' system where you can get your item and pay it off in tiny itty bitty instalments over a period of time so you won't even notice the money leaving your account.
This spells out T R O U B L E for all of us who have ZERO self control and are now sitting at home all day everyday with endless time to scroll.
Apparently in the last month, both eBay and Afterpay have noticed that sales of home office supplies, entertainment and fitness equipment have risen- which makes sense as people are working from home.
But eBay is an endless wonderland of everything in the entire universe- no lie.
So yeah, you can be boring and buy a "computer monitor" OR you can buy these weird STEAK SOCKS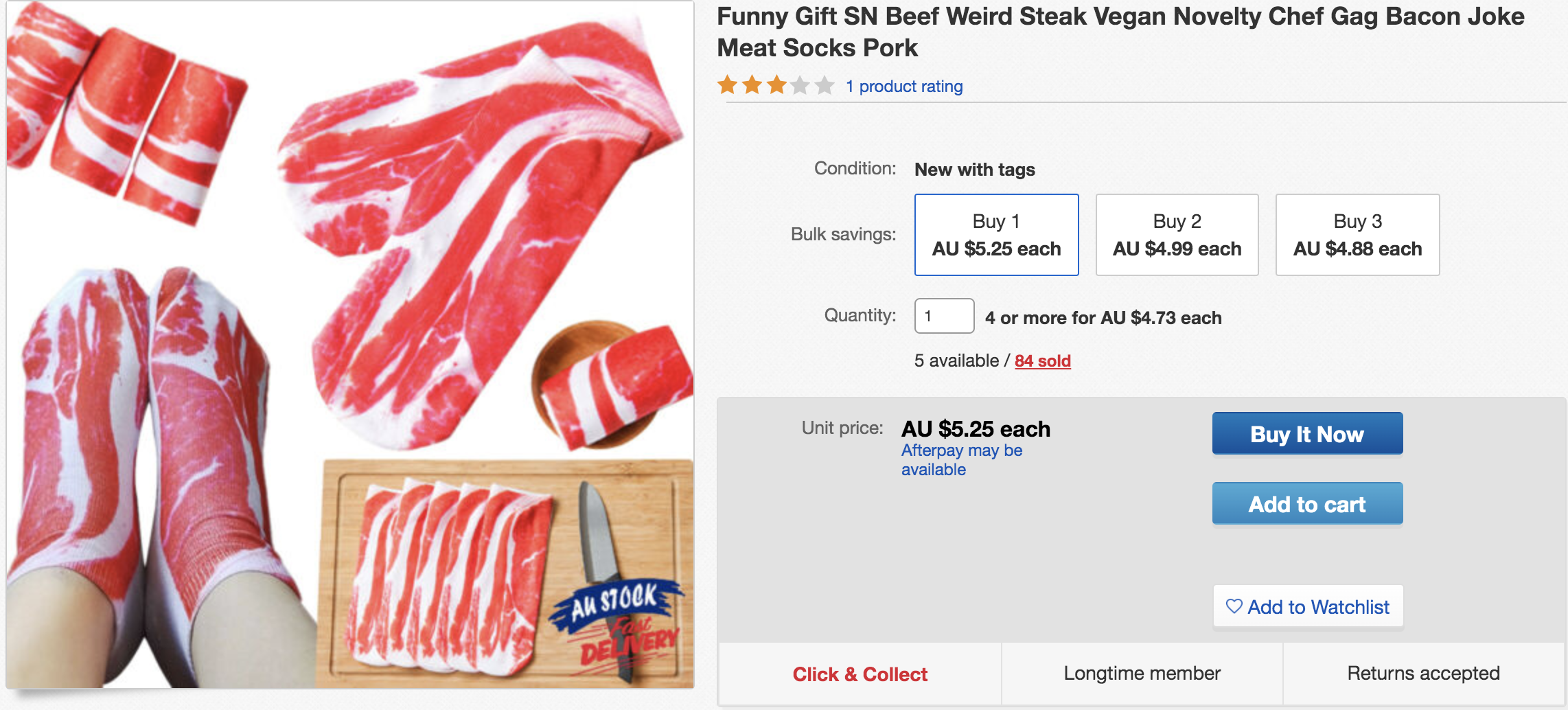 OR THIS $60 BOUQUET OF EYEBALLS?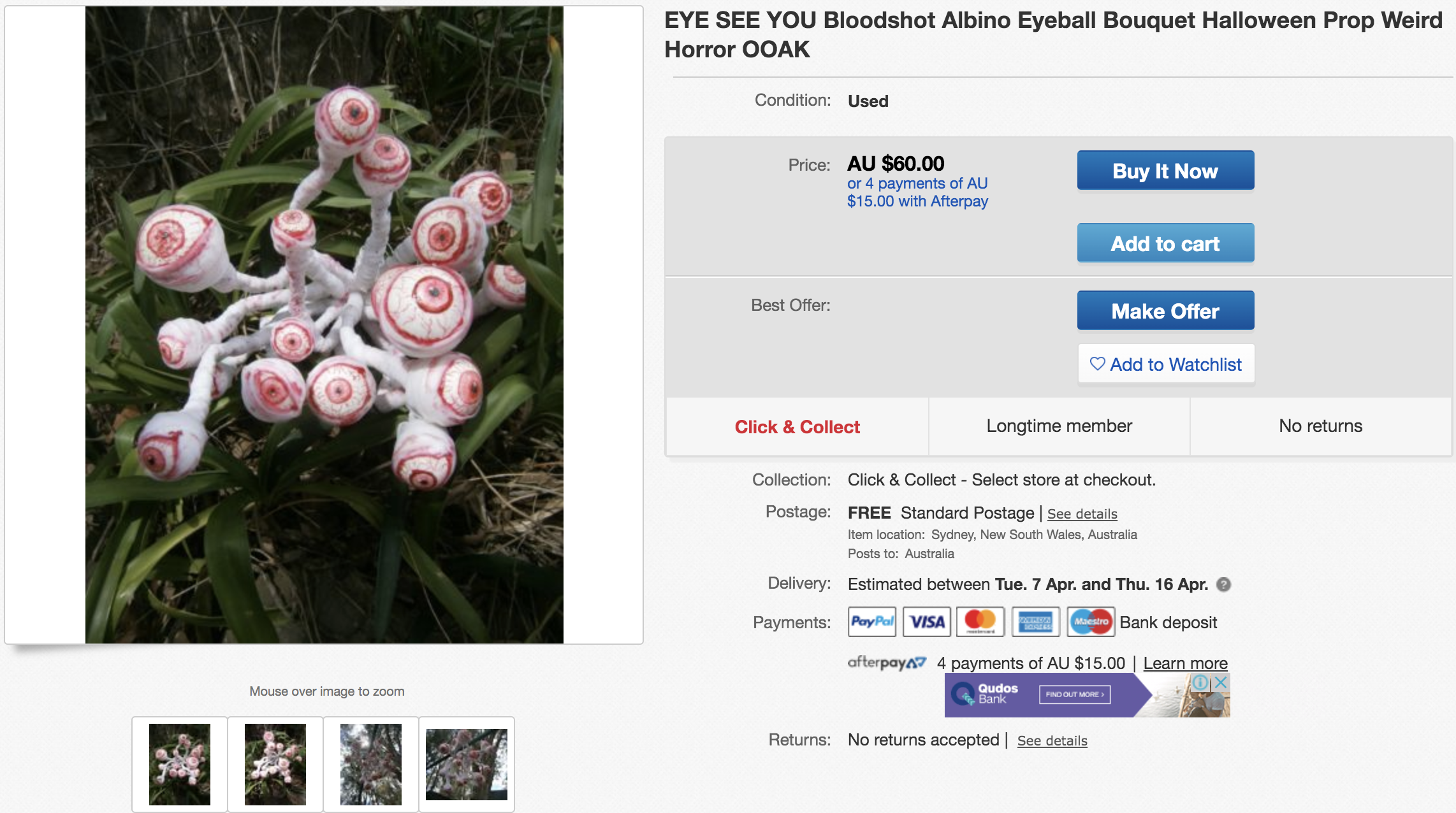 And you'll notice Afterpay as an option in payments, so you stretch that $60 over a few months and it won't feel like a waste…because it isn't!

Want more? Get more from Kyle & Jackie O!