There's basically nothing on this earth that we love more than a bargain. Like literally, when someone tells us that they like something we own, our first instinct is to brag about how cheap we got it for.
"Oh you like my dress? It was only $20!" "My kettle? Can you believe I got it 50% off!"
So you can bet that we're super excited about the fact that Aussie retailer Big W is putting on a two day flash sale on some pretty big items.
Some of the items you can grab at just a fraction of the price include the Apple iPhone XR for $999 (save $50) or the Apple iPad for just $469!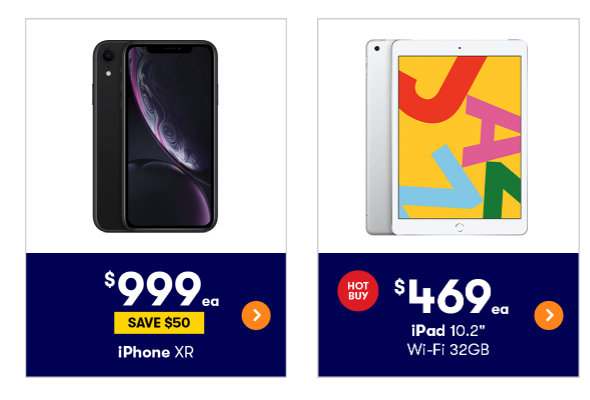 There's plenty of other tech items included at a bargain price in the sale, including TVs, a Google Home and gaming equipment.
You'll also be able to grab selected kitchen appliances for half price, outdoor furniture at 40% off and even BBQs at a clearance of 40% off.
The sale is only taking place online and while stocks last for just two days.
You can check out the full sale here!
Want more? Get more from Kyle & Jackie O!