They say that 'a mother's intuition is always right'. When New Zealand mother Nikki Maclean woke up at midnight, just minutes before facing a large scale natural disaster, her intuition was to check on her child.
Nikki woke up at midnight in Kaikoura, New Zealand with the sinking feeling that something just wasn't 'quite right'.
The uneasy feeling prompted her to check on her newborn daughter, Lilly.
Just as she pulled her nine-month-old baby girl from her crib, a largebig earthquake hit causing a large mirror to fly off the wall – smashing glass all over the bassinet where Lily was lying sleeping just seconds before.
The earthquake tore their home apart, everything breakable was smashed.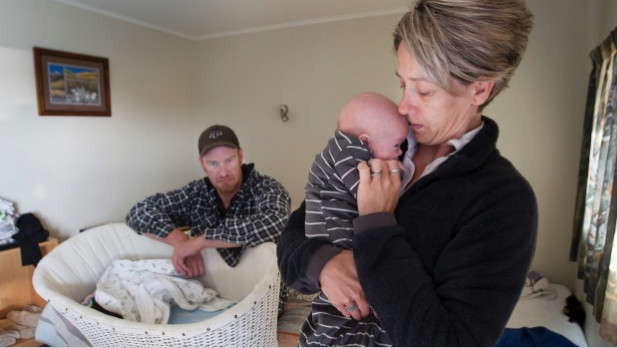 (Image: Ross Giblin via Stuff)
The mother of two said if she hadn't woken up when she did her beautiful little daughter would have most definitely been killed.

Nikki, her husband Gareth and their two children are currently taking refuge in a caravan park, but remain positive about the future.

'It could be worse,' Gareth McLean told Stuff.co.nz.
Source: Daily Mail / Stuff
TRENDING NOW: THIS Is How NEVER To Break Your iPhone Screen EVER Again
Love this? You'll love this bit from Will & Woody – catch the boys weekdays from 4PM on KIIS 1065