While Kmart has well and truly owned the budget homewares range over the past couple of years, they're now spicing things up in the pet department also…
And we are head over heels in love!
If you haven't see it yet, their latest range for the pampered pooches and cultivated cats of Australia, is guaranteed to have animal lovers flocking to their nearest store.
With a decidedly hipster feel, they now have everything you never knew you needed.
Case in point… a pet teepee.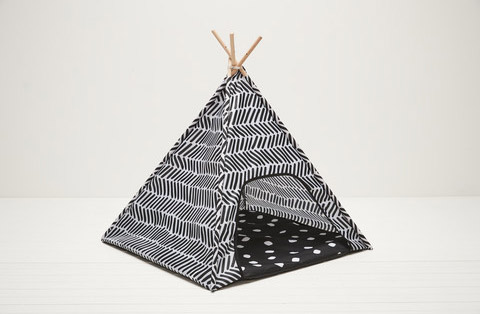 We don't know where we'll put it or if the animals will even use it, but that doesn't matter!
Same thing goes for this infinity shaped cat scratching post.
Who cares if you don't even own a cat?!
And of course, who can forget the costumes.
Oh the costumes!
Seriously, does it get any cuter?!
Time to start planning that next Instagram post. Now to get the animals on board…
#KmartForLife #NotSponsored #JustLove