There's no point pretending that your cat doesn't rule the nest, and what better way to show your appreciation for your master (yes, the cat!) than to shower it with gifts.
Especially at Christmas time. Cats are way too smart, and we don't want them getting jealous at present-unwrapping time on the big day!
Here are some of our favourite meow-tastic treats…
This Action Teaser Cat Toy, if you haven't already got it, is basically hours of fun for your kitten. The rotating teaser toy with random speed modes will leave your feline buddy super excited and in the best mood ever! Check it out next time you're at Kmart!
The Magic Cat Jumping Ball is as fun as it sounds. It's a battery operated, self-moving cat ball, and it comes with four (washable) different coloured covers. This magic ball will help to keep your cat occupied while you are busy with chores!
Check out all the details here.
We all know how much cats LOVE getting into cosy nooks, and this Cat Kitty Cave is perfect – and machine washable (bonus!). There's an adorable little peek hole too so you can have fun with your cat while it's checking out the new space! Check it out here.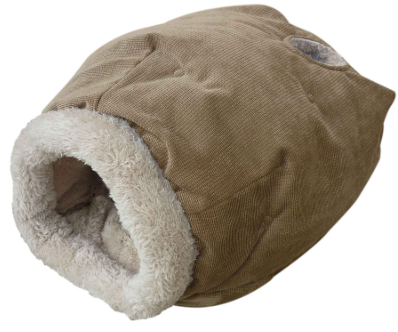 The Petcube is F-A-N-C-Y! It lets you see your pet while you aren't at home using a camera system, and allows you to talk to your pet using a two way microphone! But clearly the very best feature is the laser pointer – for all day fun and games. Oh and did we mention the Petcube also let's you fling out treats?
It's not cheap – but you can check it out here!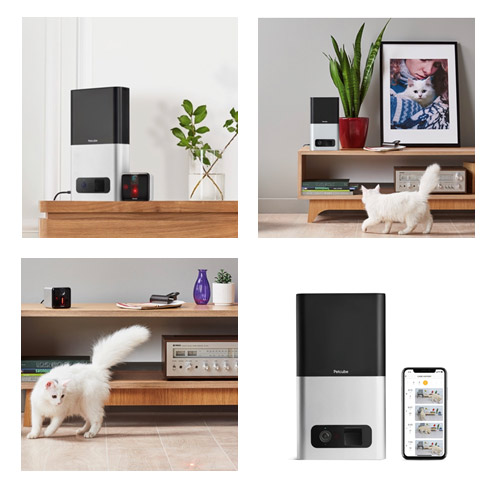 The Felik AI Pet Companion is still in startup phase – but it won't be far away – and hopefully not too exxy! It's going to be a similar concept to the Petcube, with a laser pointer feature and automatic games for your cat to have fun with. Check it out here.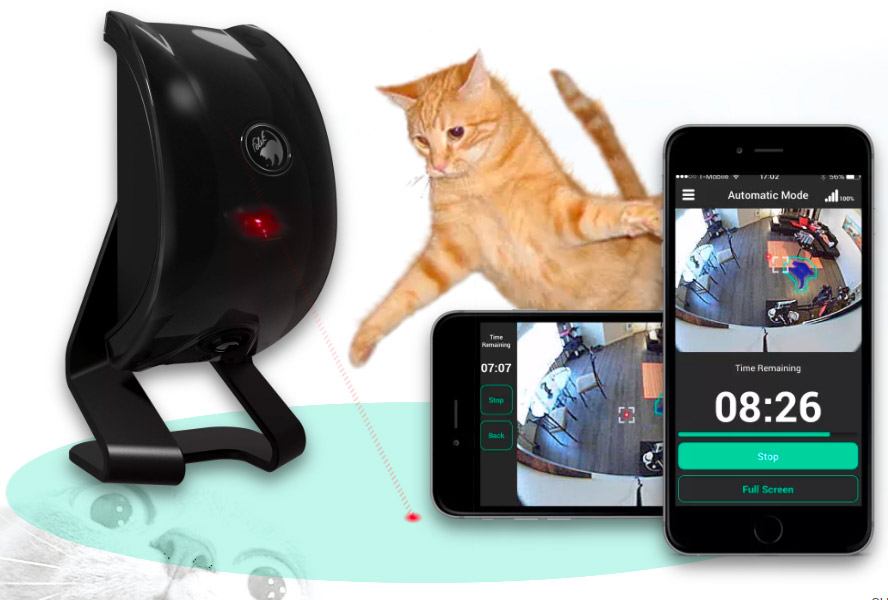 Want more? Get more from Kyle & Jackie O!