If you share a bed with someone, then this is something you definitely be able to relate to.
Without fail every winter, couples will stage a nightly tug of war over the doona cover
Somehow, one of you will eventually end up all warm and snuggley with ALL of the covers, while the other is freezing having lost the eternal battle for coverage under the doona!
Well, the clever clogs at IKEA have come up with the perfect solution!
The smart Swedes have come up with a simple but brilliant idea, selling two separate doonas in one bundle.
Called the 'TOG-ether' bundle, IKEA say that Scandinavians sleep much better because they prefer to have a doona each.
Textiles leader at IKEA UK and Ireland, Carol McSeveny, said: 'Many of us find that not getting a good night's sleep is becoming a regular occurrence. Getting enough sleep is of upmost important for us to remain healthy and optimise our wellbeing."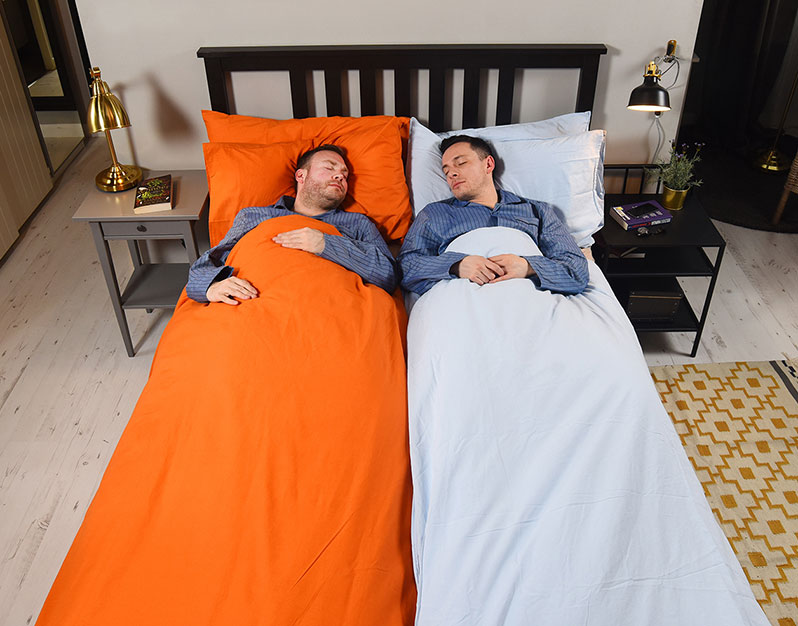 "This is why we have introduced this traditional Swedish sleep trend of using two single duvets instead of a double, in UK stores for a short period, allowing couples to select a doona from the bundle that suits them.'
Unfortunately the 'TOG-ether' bundle isn't available in Australian stores, but you could always improvise and buy two single doonas instead!