The struggle is real when trying to put together an IKEA flat pack.
But IKEA have announced a MASSIVE sale on over 400 products – claiming prices have been slashed by at least 40%!
Okay, if you can get the product for 40% off, then we think it is more than worth the effort.
The sale is on from today until Sunday, so clear out your car boot and get a move on.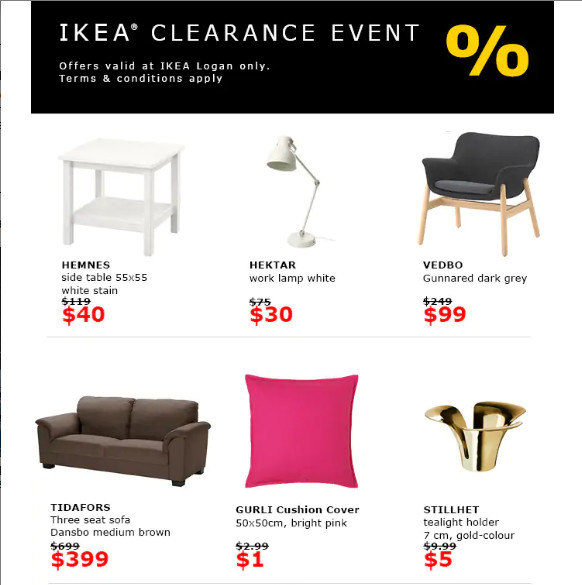 It is in store only, so you do physically have to seek out your nearest IKEA store and each store does have a slight variation of stock and sale items.
Find out what sale stock is available at your local IKEA store here.
Something else to get excited about?
The clearance is to make space for a whole new range of IKEA stock that we can fall in love with all over again.
So either way we're winning!
Love this? You'll love this bit from Will & Woody – catch the boys weekdays from 4PM on KIIS 1065