Can you pick why these shirts have mums angry with Target?

What about these ones?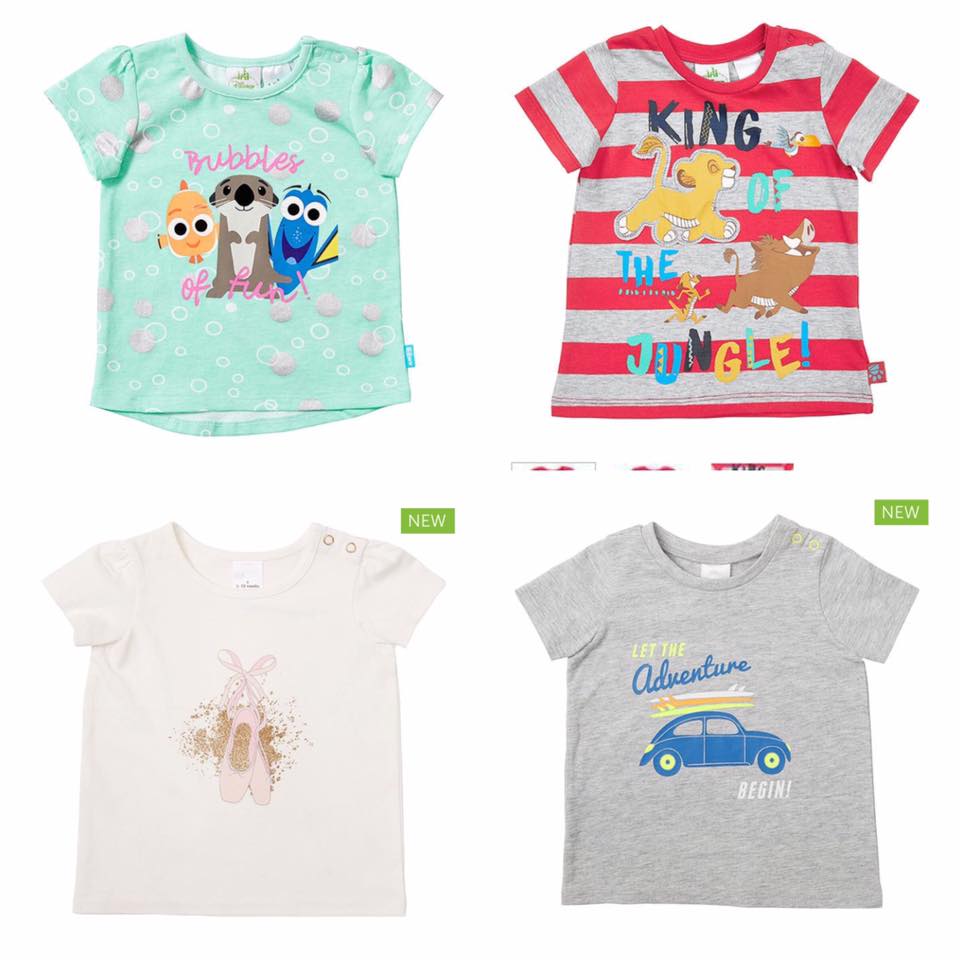 The retailer has come under fire for its sexist range of baby clothing after one mum shared these photos to its Facebook page.
Sharing her disappointment, Mel Wiersma wrote about her experience shopping for her nine-month-old baby girl.
"I'm not completely opposed to clothing being different for boys and girls, and to be honest I do like my little girl in pink. But also blue, and green and every other colour," she wrote.
"What I don't like, and am very saddened by is the divide of 'themes' and messages that your baby clothing displays."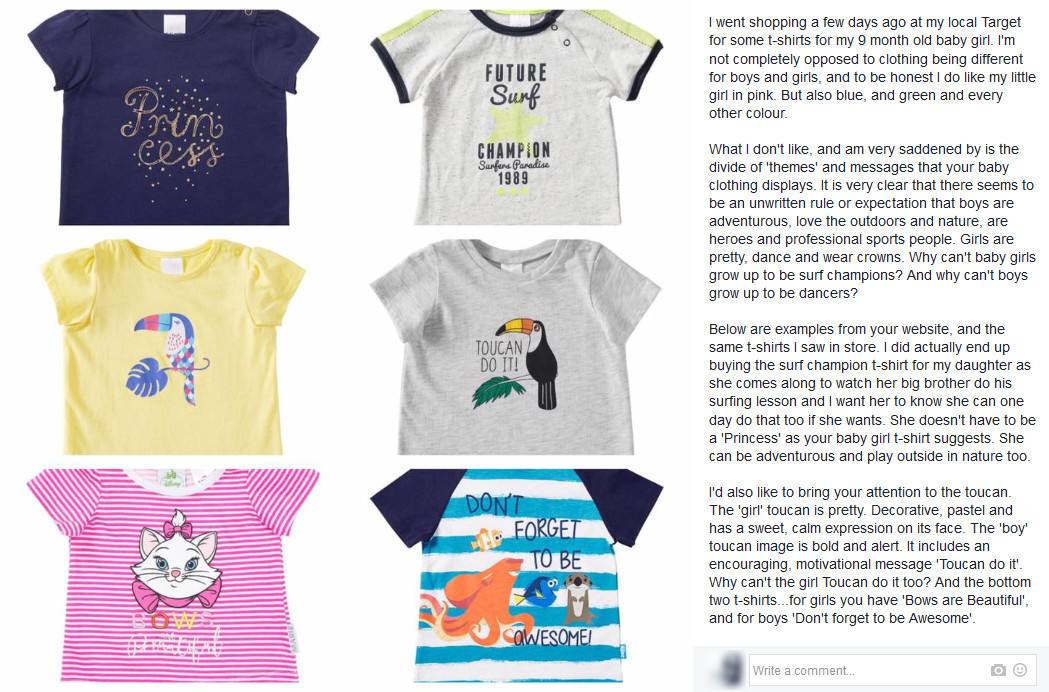 What really bothered the mum was the messaging that girls were pretty Princesses, while boys were awesome and could do it.
"It is very clear that there seems to be an unwritten rule or expectation that boys are adventurous, love the outdoors and nature, are heroes and professional sports people," she wrote.
"Girls are pretty, dance and wear crowns. Why can't baby girls grow up to be surf champions? And why can't boys grow up to be dancers?"
We definitely have to agree with that sentiment and so did many others.
Target responded thanking them for the feedback, promising to pass it on to the buying and design teams.
"It's definitely our philosophy that kids (and grown ups!) should pursue whatever their interests are, whether that's dinosaurs, princesses, race cars or tea parties," they responded.
"We encourage children to pick whatever is of interest to them."
Do the shirt designs bother you?
h/t Kidspot
TRENDING NOW: Young Boy Accuses Santa Of Fat Shaming Him
Love this? You'll love this bit from Will & Woody – catch the boys weekdays from 4PM on KIIS 1065