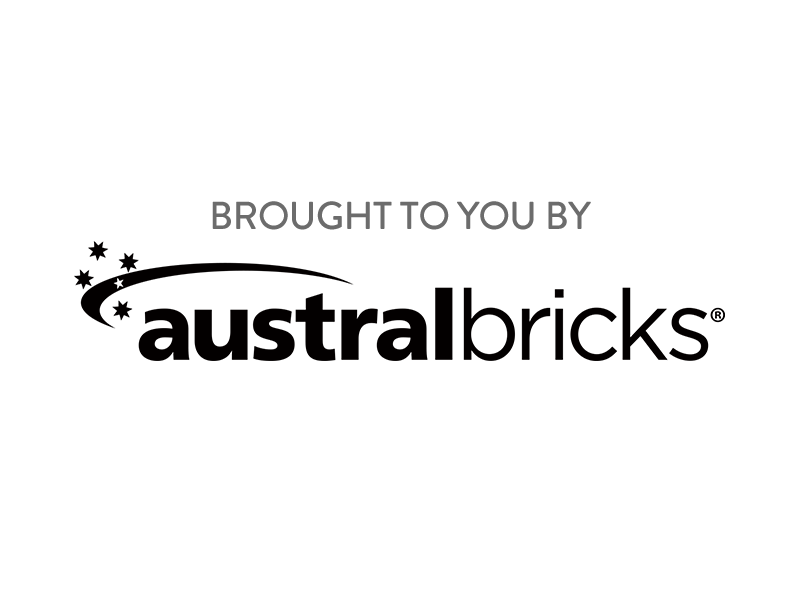 There's a buzz around the humble brick.
New manufacturing techniques have made way for a brick renaissance with designers and architects experimenting with sculptural feature walls, crazy patterns and impressive finishes.
And we aren't just talking external – rustic exposed brick is on trend, as well as the hit and miss brick pattern for a feature wall.
View this post on Instagram
What the experts are saying
In a recent collaboration with Brickworks, Kim Chadwick of Australian Trend Forecast said today brick palettes range from lighter, more neutral collections – such as Blanco, with whites and greys, and Crema, with creams and browns – all the way to the reds and greys of Rouge, and Raven, created with a darker palette of blacks, pewters and charcoals.
"Rather than the standard brick veneer house that is quintessentially Australian, we're seeing designers experimenting and embracing brick for its inherent characteristics and properties," she explains.
"If you look at every single architecture and interiors award, odds are there's a brick feature. So embrace that idea. The amount of colours available from Brickworks is just phenomenal; you can achieve any look you like and virtually any colour palette using brick."
Brickworks' eight new colour palettes offer a simple, easy-to-use way of exploring the vast range of brick colours available. Download them all here.
What to consider when choosing bricks:
Brick is an incredibly low maintenance material known for its inherent strength, durability and longevity. It will not warp, rot or decay and brick is non-combustible.
A brick home is more energy efficient:
Bricks can also reduce energy bills by evening out temperature differences because of their thermal mass. Forget spending heaps of money on your air conditioner, brick will keep your home warm in winter and cool during summer. Not only will this make your home more comfortable throughout the year but it will certainly save you money on those energy bills!
Bricks are durable and weatherproof:
It's fair to say that we see pretty much every single type of weather condition under the sun here in Australia – heat-waves, torrential rain, snow, hail, wind – you name it, we've experienced it. So then why wouldn't you want to build your home out of a material that can withstand all of that with virtually no maintenance needed? Enter bricks.
You won't have to compromise on style:
If you think choosing a brick home means compromising on style, then think again! Bricks actually come in a multitude of colours, from rich chocolate to vintage red, creamy almond or golden light sand, you can certainly find a design that suits your taste.
Have we convinced you? Check out the latest brick designs available at Austral Bricks here and enjoy building your brand new home!
Love this? You'll love this bit from Will & Woody – catch the boys weekdays from 4PM on KIIS 1065