How many people does it take for the royal family to take a trip abroad?
For Prince William, Kate and the two kids it takes 12 people in tow – and only one of those is security!
Princess Charlotte is getting ready for her first royal tour overseas in Canada next week and we now know who is in their travelling entourage.
There are three private secretaries, four communications staff members, one operations manager, one personal assistant, one security guard, one nanny and one hairdresser.
They certainly won't be able to travel unnoticed!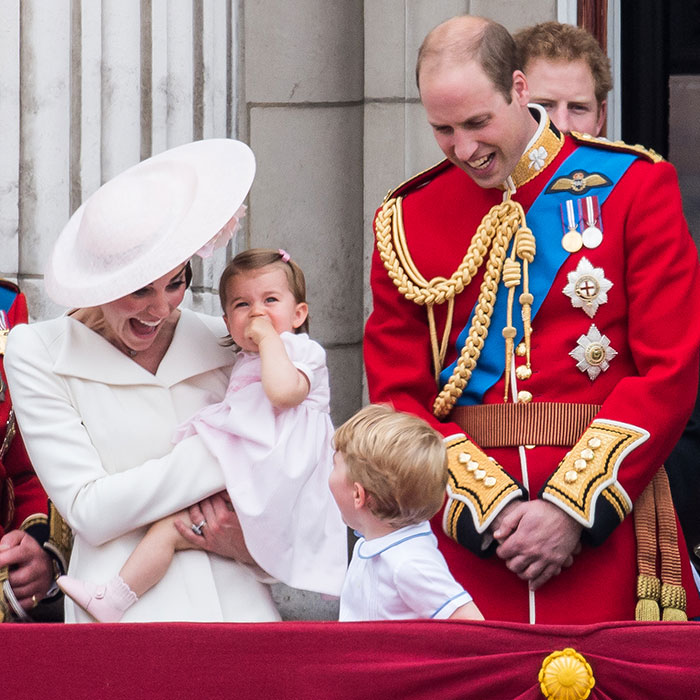 "This is a great opportunity for them to introduce their children to a major realm before things like school start to make these things difficult later on," a spokesman said at a Buckingham Palace briefing on Monday.
"They really enjoyed taking Prince George to New Zealand and Australia and are delighted to have this opportunity to introduce them to Canada."
While there will be the expected formalities and appearances, the spokesperson said the Prince and Duchess were very keen to experience Canada and all it has to offer and mingle with residents in an unofficial capacity.
"It is a largely casual, highly outdoors tour," the royal spokesperson said.
"There will be the usual government formal moments, but they'll getting out there and getting to meet Canadians face-to-face in all sorts of different settings."
We can't wait to see more photos of the royals out and about!
The tour officially commences on September 24.
BEST OF THE WEB: LISTEN TO THIS AMAZING RENDITION OF QUEEN SINGING WE ARE THE CHAMPIONS IN ACAPELLA
Want more? Get more from Kyle & Jackie O!