When you look at this photo, are you picturing someone with awful plastic surgery, say, Donnatella Versace in this outfit?
You'd definitely be forgiven for thinking that – this get-up is deceiving to say the least.
Well, for your information, the women beneath this elaborate outfit is actually Heidi Klum! Klum has always been a massive fan of Halloween – and used to dress up as a couple when she was married to ex, Seal.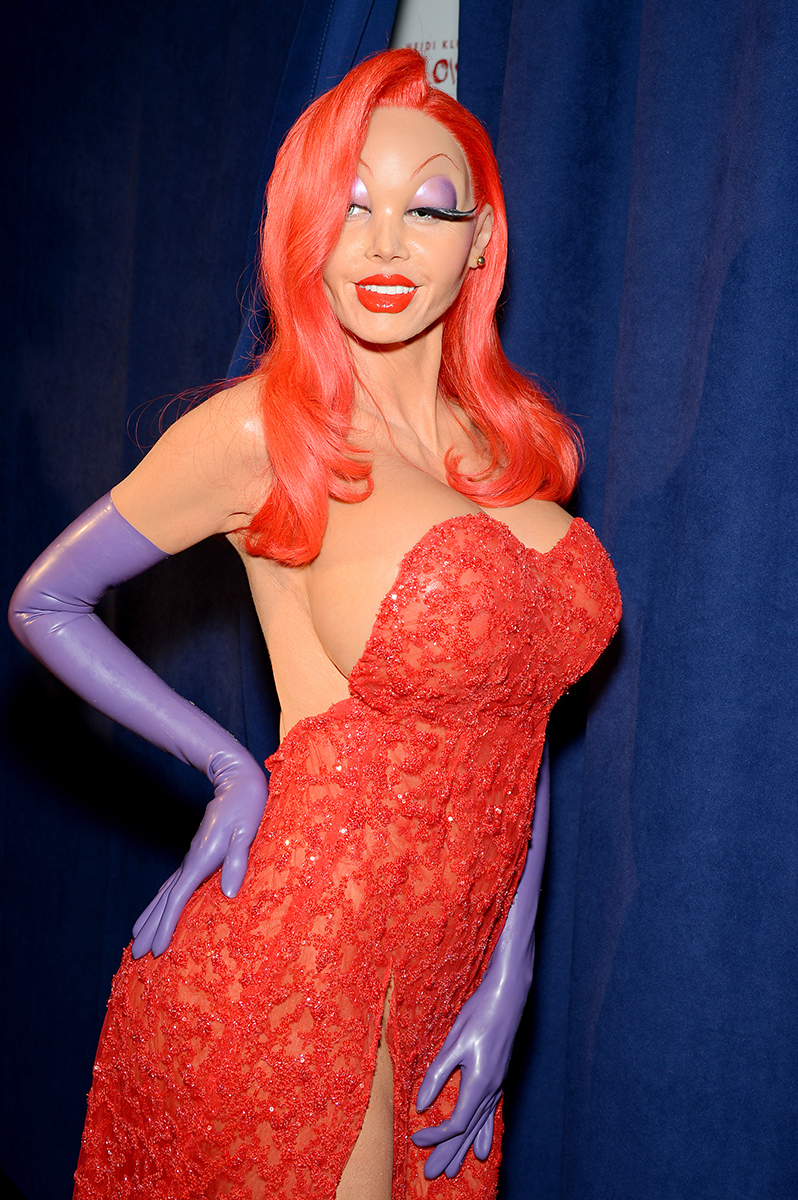 It seems that even though the marriage has broken down, Klum's love of dressing up has not deteriorated!
Yep, for her 16th annual Halloween party, she got the costume professionals in and transformed herself into the most elaborate version of Jessica Rabbit from 'Who Framed Roger Rabbit?' that we've ever seen!
She looks like a cartoon, don't you think?!
Source: TheDissh
Love this? You'll love this bit from Will & Woody – catch the boys weekdays from 4PM on KIIS 1065