Just DAYS after her sister took the Victoria's Secret runway in blink-and-you'll-miss-it underwear – and mere moments after posting yet another teasing photo of her upcoming lingerie calendar – Kylie Jenner has revealed a decidedly more Nana-like bedroom gift for her family.
In an effort to help all of us with our Christmas shopping, the mini-mogul took to her app to release her annual gift guide, and, amid the sexy jeans and designer bags, one particular dressing gown stood out like a sore thumb.
May we present the Barefoot Dreams Hooded Zip Robe.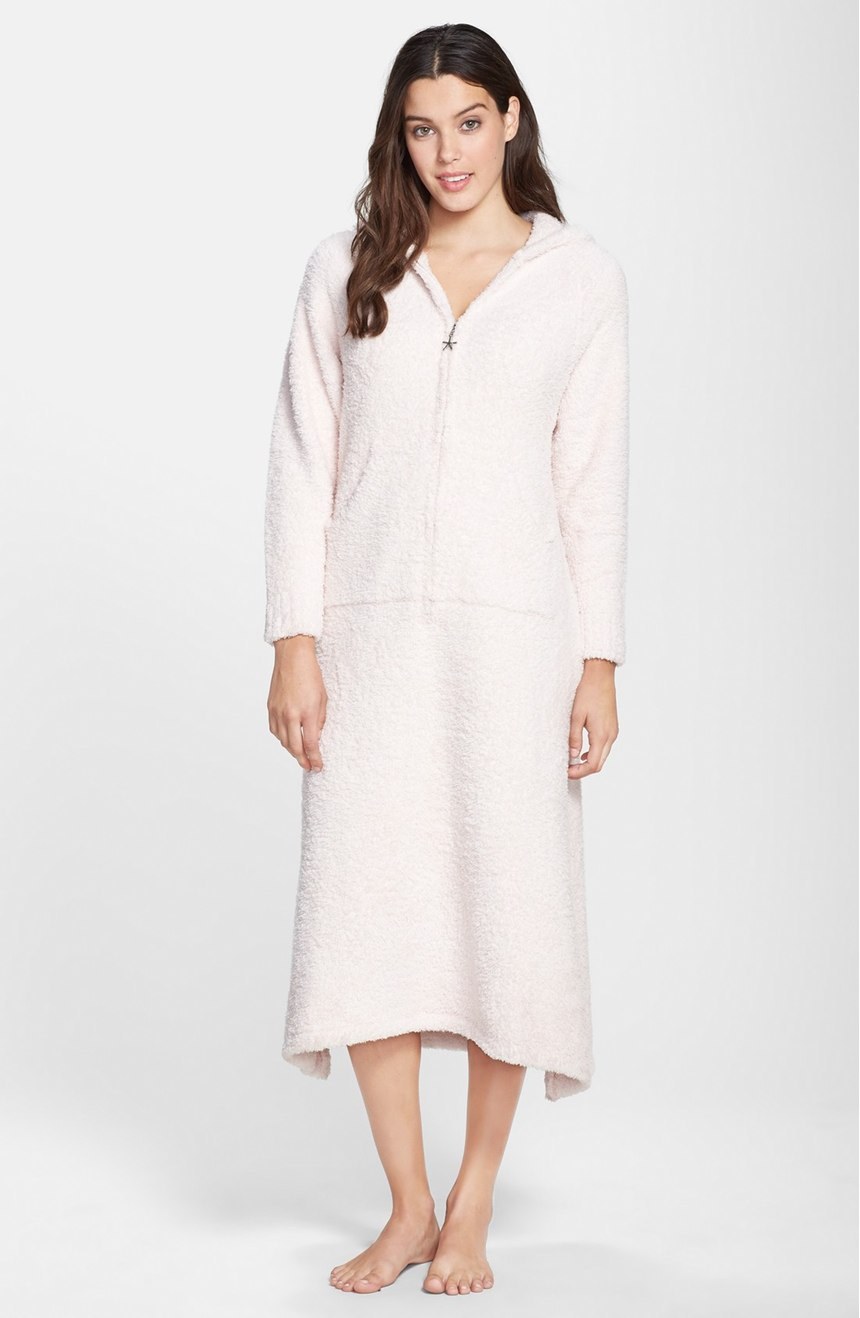 Is anyone else giggling at the thought of Kim Kardashian wearing one of these?
Honouring the $185 robe as "perfect for all the awesome women in your life", Kween Kylie goes on to explain that the cover-up is made of "soft micro-fibre fabric", features a "star pull zipper" and is available in four colours.
Unsurprisingly Kylie plumps for the pink.
While it does look crazy comfortable, we just can't imagine ANY of the klan donning this sexy little number to drink eggnog and open Christmas presents in.
We're still ordering one, though.
WATCH: The First Trailer For Guardians Of The Galaxy Is Here!
Want more? Get more from Kyle & Jackie O!