Are you one of those people who find it hard to figure out the puzzles that clog up your Facebook feed?
I am, I find most of them to be way too hard – and I'm not even afraid to admit it.
So, when I came across a puzzle that was designed in Hong Kong for 6-year-olds, I was SURE I'd have this one in the bag.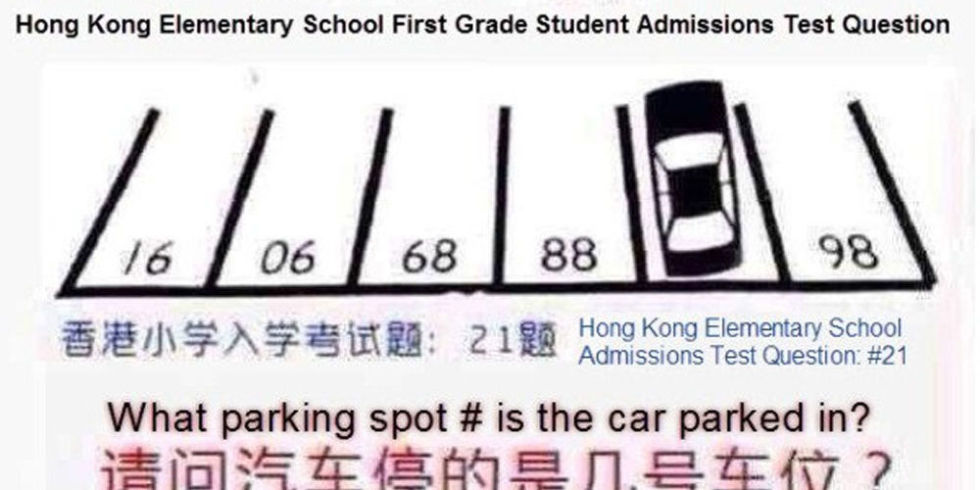 It was tweeted by Guardian math genius Alex Bellos and said it was designed to be solved in 20 seconds or less…
Have you got it yet?
No? scroll down to see the answer!
SPOILER ALERT!
The answer is 87. How you ask? Well, flip the image upside down, see, the car is obviously parked in number 87!
You probably feel pretty silly right now, right? Don't worry – me too.
Source: Cosmopolitan
Want more? Get more from Kyle & Jackie O!