Celebs are all coming up with new ways to entertain their fans now that we're all at home in self-isolation.
Musicians are doing makeshift concerts online from their own homes, some TV shows have done virtual reunions, while others are giving in and joining TikTok to share funny videos.
But Daniel Radcliffe, AKA the boy who lived (Harry Potter duh!), is doing something we didn't even know we needed in our lives but yet, it's everything we've ever wanted and more.
The guy who plays Harry Potter in the infamous series have gone online and filmed himself reading the entire first chapter of the first Harry Potter book, 'Harry Potter and the Sorcerer's Stone'!
And as you can imagine, it's MAGICAL!
You can watch the whole thing, and even read along with your own copy if you like, on the Wizarding World website right now!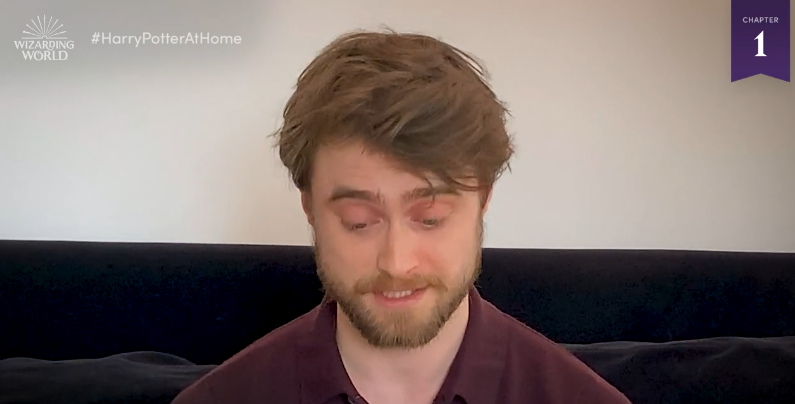 If you just want to listen to Daniel reading the chapter, it can also be found on the Harry Potter At Home podcast on Spotify!
And guess what? There's more where that came from! Other celebrities and people that are described as "amazing friends of the Wizarding World" are going to appear reading the other chapters.
Surprise! We've got a treat for you…From today, amazing friends of the Wizarding World are going to take turns reading Harry Potter book one.

And to start us off with Chapter 1, we think you'll agree we have the perfect narrator…⚡️ #HarryPotterAtHome
https://t.co/w9K77akbou pic.twitter.com/Q03PmjeD5d

— Wizarding World (@wizardingworld) May 5, 2020
So pretty soon we'll have a magical reading of the entire first book!
The celebs that have actually been confirmed to be taking part so far include Eddie Redmayne, Stephen Fry and David Beckham. But honestly if Hermione and Ron (Emma Watson and Rupert Grint) don't read at least one chapter each we'll be forced to riot!
Until then you can check out Daniel's reading online now! Accio computer!