Despite the searing heat Christmas jumpers are still a staple for all Australians in December, and if you're In Melbourne on Christmas day this year; you might actually need it!
While some opt for quirky text, others just want the ugliest jumper they can find. We figure if Mark Darcy from Bridget Jone's diary can wear one and still get the girl, anything's possible. But would you pay $30,000 for the ugliest Christmas jumper of them all!?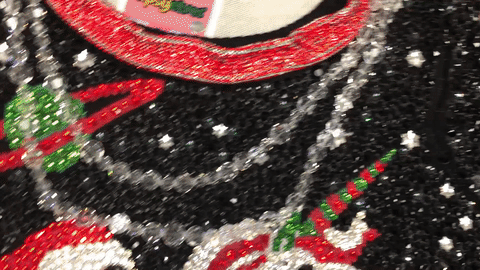 Ugly Christmas jumper brand Tipsy Elves have created just the thing. Covered in sparkles the creation features santa riding a unicorn in space. With 24,734 hand placed Swarovski crystals it's not hard to see why it's so expensive. Buyers can either wear the jumper or collect it framed… decisions, decisions.
Want more? Get more from Kyle & Jackie O!