Remember that indestructible little red car with the yellow roof you had growing up? If you didn't have one you'll probably remember them from your play centre, or friends house!
Using our feet to motor around, our car took us far and beyond. Then when we were older, it was fun to cling from the roof too and be taken for a ride!
Ahhh the memories.
But now, you can relive those memories in a VERY real way!
Ebay has advertised a legal, roadworthy, motorised version of the car… and everyone wants their hands on it!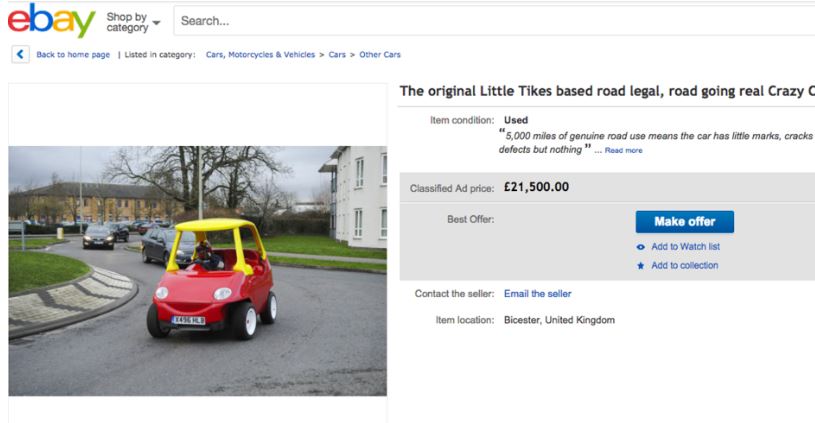 The car is selling on eBay for 21,500.00 pounds, which is equivalent to $33,000 AUD.
Note – just like the toy version, the real deal doesn't have windows either… so best to only drive on sunny days!
Source: cosmopolitan
Love this? You'll love this bit from Will & Woody – catch the boys weekdays from 4PM on KIIS 1065