Lyme disease seems to be something that we didn't know a lot about, but has all of a sudden become a disease to fear, after coming to light when Real Housewives of Beverly Hills Star Yolanda Foster and then Avril Lavigne were revealed to have the disease.
A devastating bacterial infection, Lyme disease is transmitted to humans through the bite of infected blacklegged ticks, at which point those affected suffer muscle pain, joint pain and flu-like symptoms, as well as a circular rash. If left untreated, the infection can spread to the joints, heart and central nervous system.
Yolanda Foster has been undergoing treatment since receiving her diagnosis in 2012 and when she was honoured at the Global Lyme Disease Alliance Gala in New York City, revealed that her two youngest children, Bella and Anwar "have been struggling in silence" with the disease, too.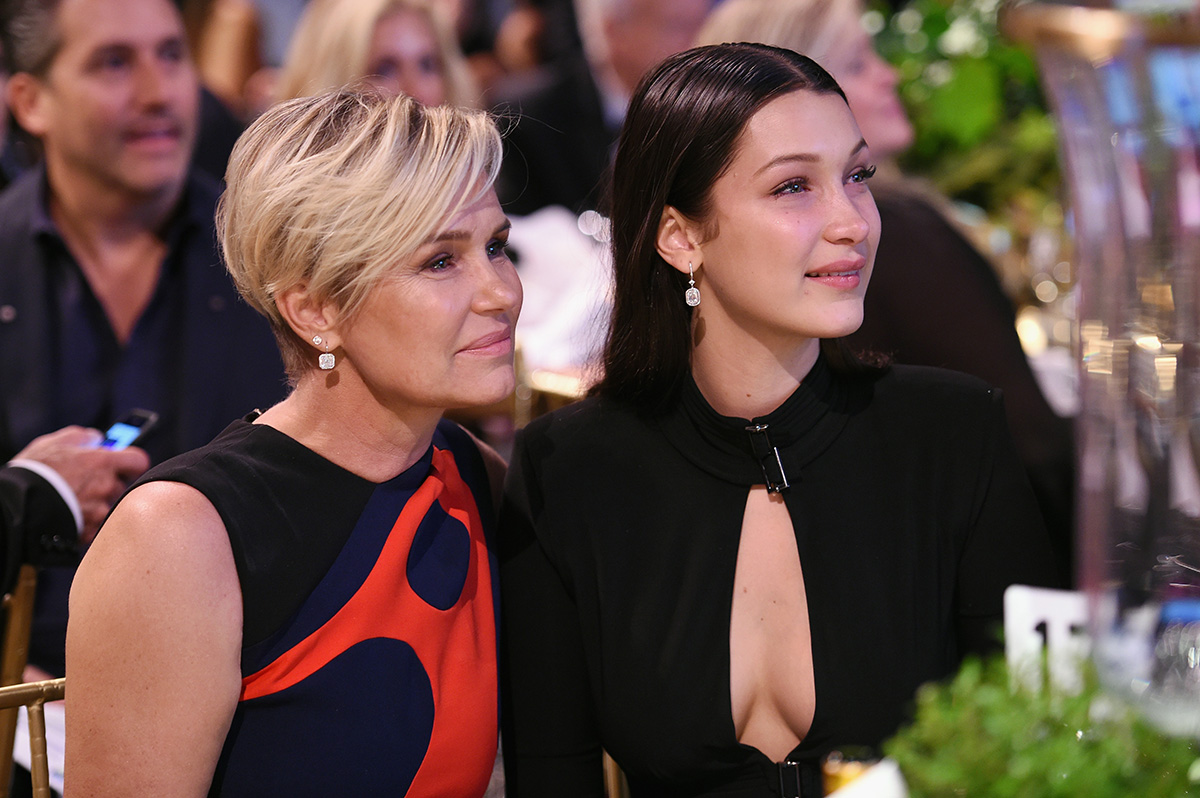 Addressing the crowd in an emotional speech, Yolanda said: 'When my two youngest children, Bella and Anwar, were also diagnosed with chronic Lyme disease in early 2012, watching my babies struggle in silence in order to support me in my journey, struck the deepest core of hopelessness inside of me.'
The children, who are the siblings of model Gigi Hadid, were there to comfort and support their mother, along with big sister Gigi, who presented her mother with the Power Of One award at the event, and gave an emotional speech.
During an interview with Entertainment Tonight on the red carpet, a tearful Gigi said, 'I'm the only one in, of my siblings, my mom and my family that hasn't been affected by Lyme disease. It's been really hard for me because I'm the only one that doesn't really understand it.
'What's been hardest for me is just trying to find a way to be their hope and kind of be a strength for them even with the disease that I can't understand fully because I haven't been through it,' she added.
We wish Yolanda, Bella and Anwar continued support in their battle with Lyme disease, as well as anyone else who is suffering from the disease.
Source: Daily Mail
Want more? Get more from Kyle & Jackie O!