There are some people I would just never mess with; Ronda Rousey, President Putin – and the creators of South Park.
Matt Stone and Trey Parker have been slapped with a lawsuit from crowd-sourced review site, Yelp after they painted them as self-important food critics… and then proceeded to compare 'Yelpers' to members of ISIS. WOAH.
Now, Yelp have hit back – not with a hilarious skit, but a lawsuit, claiming a whopping $10 million in damages. Stone and Parker have never been afraid to push the boundaries, in the past having no drama mocking people like Ben Affleck, George W. Bush, Michael Jackson and Tom Cruise.
But this may be the gag that went too far.
Here is the complaint from Yelp: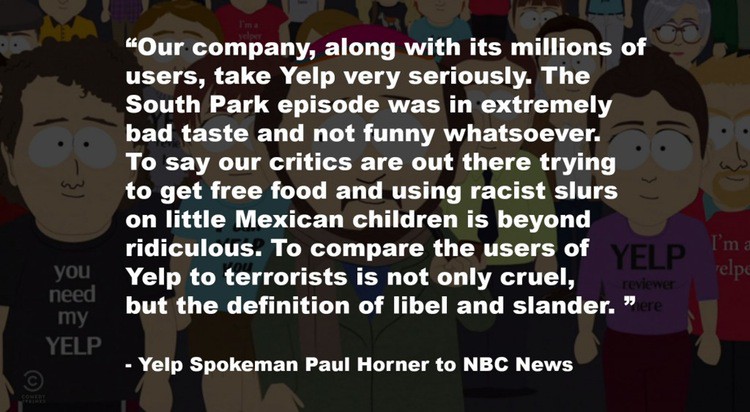 And the (hilarious) response from Stone and Parker: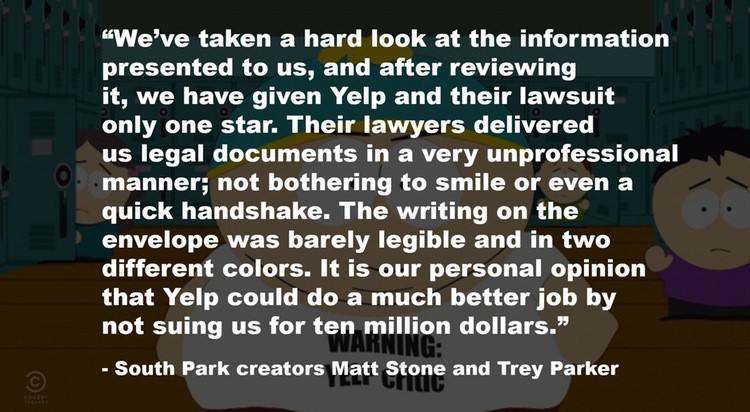 Source: Viral Thread
Want more? Get more from Kyle & Jackie O!