Californian couple Carlee Leifkes and Lucas Unger got engaged on Halloween.
The ring Lucas presented Carlee with was made from his wisdom tooth.
Yes, you read correctly – Carlee is now wearing her fiancees tooth on her finger every day.
The pair met at a music festival in Canada earlier this year and they came up with the idea for the ring together.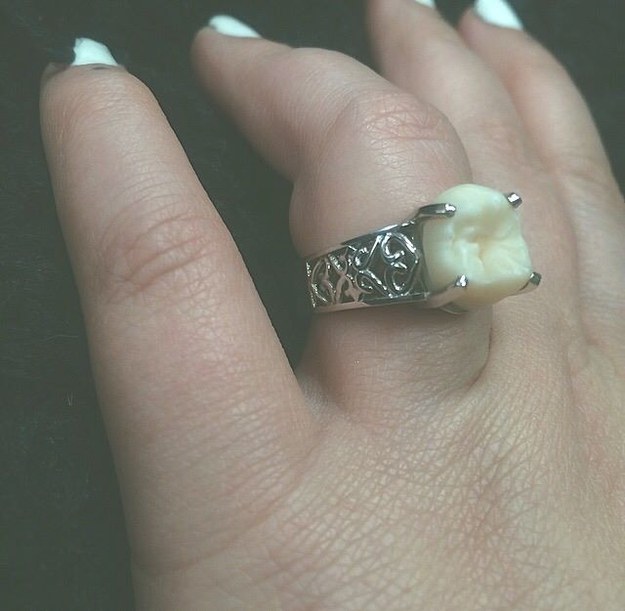 Carlee told BuzzFeed News that "When we'd spoken about it, I'd said that diamonds are so overrated. My birthstone is a diamond. I don't need one to prove how much someone loves me. He'd already moved all the way from Canada to do that!"
Lucas' dad mailed him one of the wisdom teeth Lucas had removed when he was younger and they took it to the jeweller to see if he could come up with something special!
The happy couple will be getting married in Las Vegas this month.
"What does a diamond signify in anybody's relationship? I literally have my husband's wisdom on my finger".
Source: Buzzfeed
Image source: Carlee Leifkes
Want more? Get more from Kyle & Jackie O!