BWS, owned by Woolworths, has expanded their website to made it easy for shoppers to search for their favourite booze simply by typing in slang words.
The new site allows customers to type in a slang word into the search engine without having to spell out the name of the product correctly.
Don't worry about typing out 'Moet & Chandon' or 'Jacob's Creek' – search 'champers' and a fulsome list of champagnes will appear without having to type in the fancy words.
Need a goon sack and unsure what brand to go for? Searching 'Goon' will offer a list of the finest cask wine.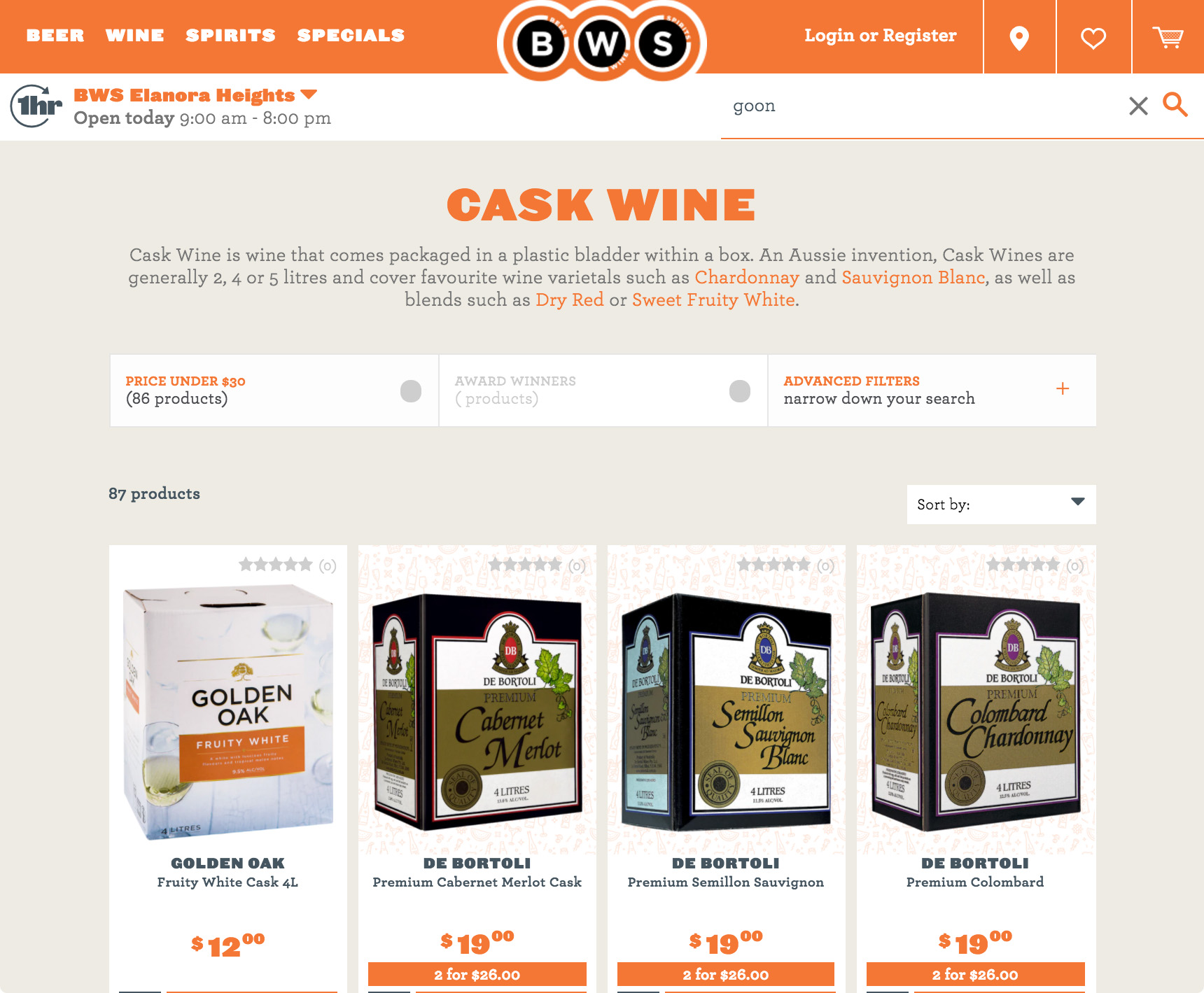 Searching 'stubby' will do the trick for a list of beer while typing in 'grog' offers the latest specials on a variety of alcohol, including apple ciders.
BWS is the first Aussie liquor website to do this – Rival Coles' liquor brands First Choice and Liquorland websites have failed to show a list of booze when slang words were used.
Love this? You'll love this bit from Will & Woody – catch the boys weekdays from 4PM on KIIS 1065