Warning: Graphic images below.
A show on The Lifestyle Channel (TLC) called 'Extreme Beauty Disasters' is about showing us what happens when we try to mess with our bodies too much.
A particularly bad story comes from Stacey, who in 2008 had a boob job.
At first she absolutely loved the results! But then three years later… things started to move.
Stacey ended up with 4 boobs!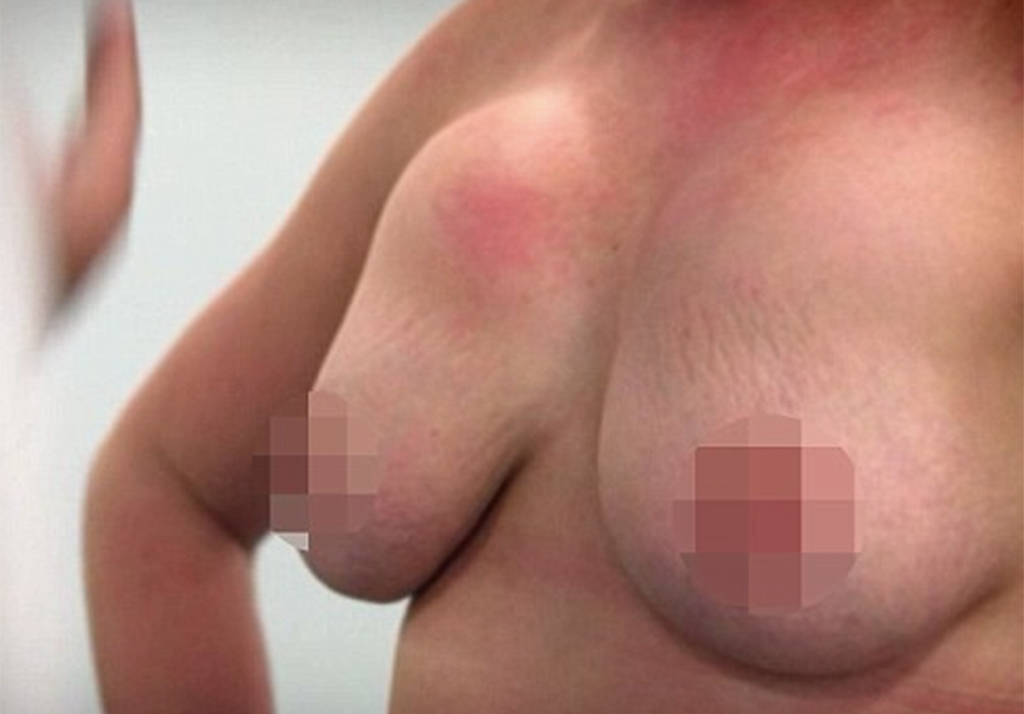 Luckily, Dr Vijh knew how to fix the problem.
He explained, "The reason this happened is because the implants were placed under the muscle. This holds the implants high, But Stacey's own breasts are heavy and they hang low. I will have to put new implants in – but put them in the right place."
Dr Vijh has since fixed Stacey's problem… but let us all be warned!

Source: TLC
Love this? You'll love this bit from Will & Woody – catch the boys weekdays from 4PM on KIIS 1065