A woman has been left horrified after a sickening discovery on a reduced priced item.
The customer has warned others to check sale products before buying them after finding mould covering a reduced priced banana bread loaf past its expiry date.
The mouldy loaf was reportedly spotted by a Reddit user in a Sydney Woolworths store.
"Friendly reminder to always check the reduced stuff before you buy it," she captioned a picture of the disgusting loaf.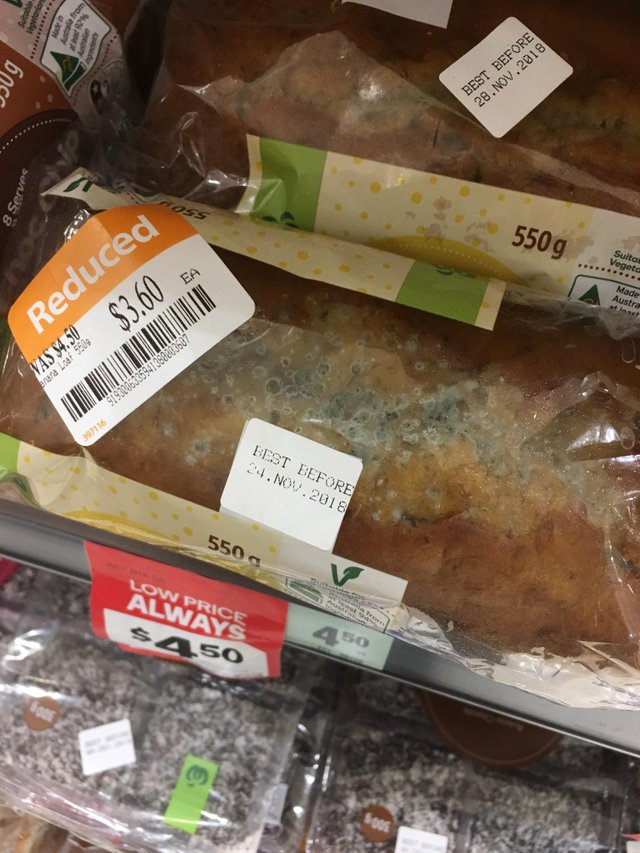 Reddit users instantly called out the supermarket chain for the horrifying discovery, with one saying "I'm so f***ing sick of shopping at woolies now. Their prices are so high for old bread or dead fruit and veges. If I'm going to buy s**t, it may as well be cheap s**t."
A Woolworths employee joined the conversation, attributing it to pure 'laziness'. "Guarantee you that they're [workers] just lazy. See this a lot where I work," they wrote.
Woolworths has yet to respond.
READ MORE: WOOLIES CUSTOMER ALLEGEDLY FINDS MAGGOTS IN FRUIT & NUT MIX
Want more? Get more from Kyle & Jackie O!