An Indonesian woman has found an interesting way to sell her house… She's including herself in the offer.
Wina Lia, a beauty salon owner from Yogyakarta, posted the listing (see below) asking around $100,000 for her two bedroom, two bathroom property.
The tagline "Buy the house and marry the owner at the same time" lead many to speculate the unusual proposition was a joke however Lia has denied those claims.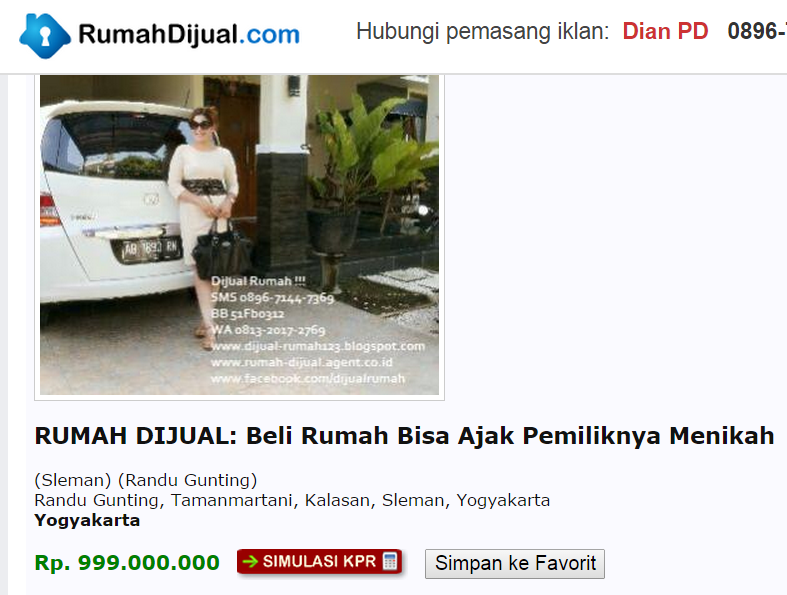 In an interview with Kompas she revealed that she had found a potential buyer – a man named Redi Eko, who is looking for a wife.
Eko plans to move to the region to be closer to his children who are currently studying and has reportedly said he will move regardless of the outcome of this situation.
The two are yet to meet in person but have been exchanging daily calls and phone calls.
Photo: Kompas
Love this? You'll love this bit from Will & Woody – catch the boys weekdays from 4PM on KIIS 1065