After the shock split of The Wiggles' Emma Watkins and Lachlan Gillespie, it's been revealed that they both felt that married life wasn't living up to their expectations and that they had drifted apart in the months leading up to their split.
Earlier this month Emma, 28, and Lachlan, 32, announced they were separating after only two years of marriage, releasing a statement that they would continue to perform together but had 'chosen a different path to travel in [their] personal lives'.
A source close to the former couple has told Woman's Day that 'cracks started to appear almost immediately' after they were wed back in April 2016.
The source claims 'I think Em wanted the marriage for such a long time that it was always going to be hard to live up to the dream. Ultimately, the fairytale just didn't match up with the reality,'
Apparently the pair didn't have much of a honeymoon period after getting married because of The Wiggles' busy touring schedule.
In the two years since they tied the knot, the couple's relationship became 'strained' as work duties took over their lives.
Woman's Day also claims Lachlan struggled 'to keep the romance alive' in their relationship and that Emma's painful battle with endometriosis also took a heavy toll.
It's believed Emma initiated the 'trial separation' around February this year, as she realised she had grown distant from Lachlan and began to see him as 'more like a brother'.
A friend of Lachlan's told The Sunday Telegraph that the beloved kid's entertainer was 'absolutely heartbroken' about the end of his marriage to Emma.
'He was completely besotted by Emma and worshipped her and still does.'
'He tried absolutely everything to make it work, but in the end, he couldn't. His heart has been broken.'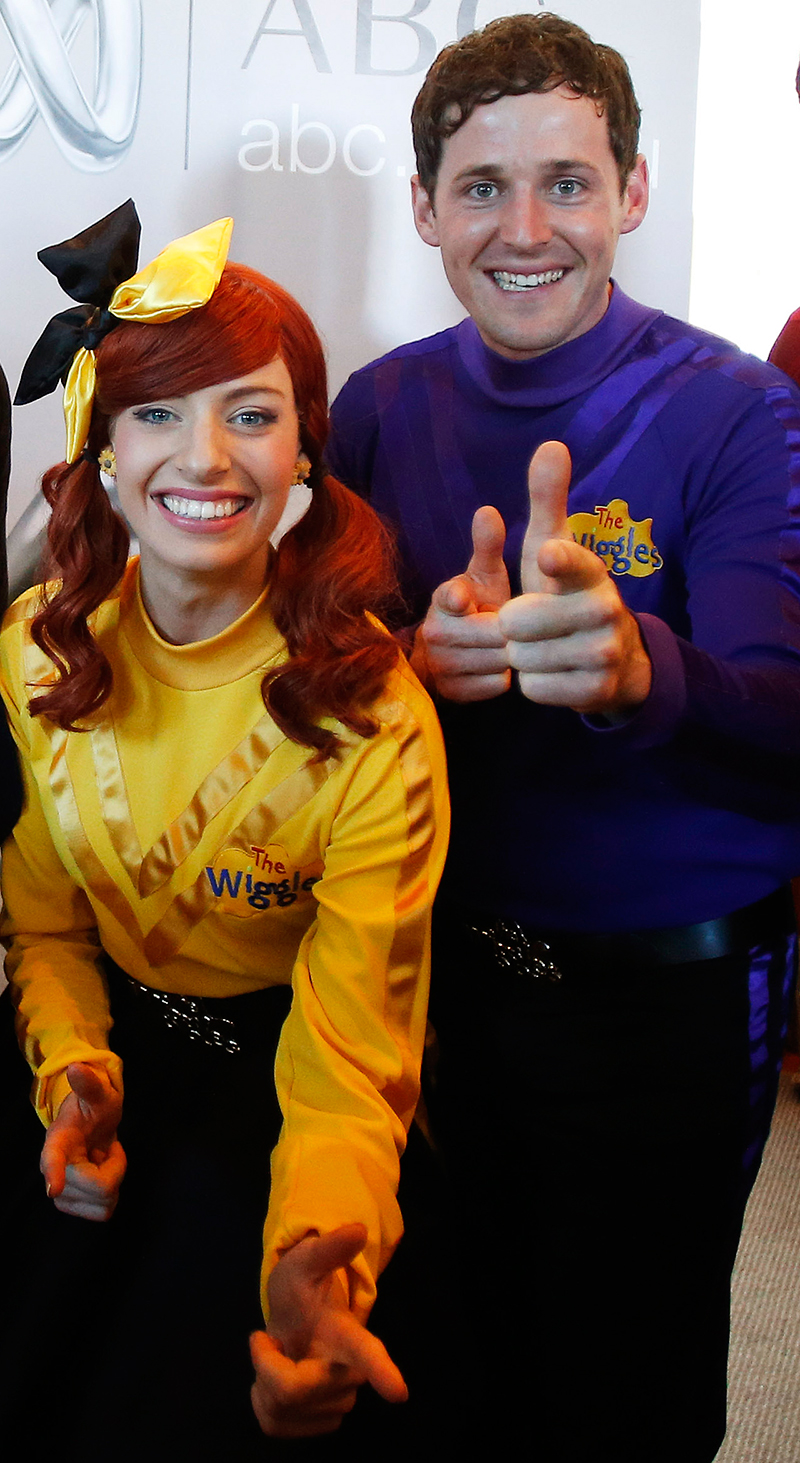 This comes after a video of the couple talking about their engagement in 2016 has now resurfaced, in which Emma reveals Lachlan was less keen than she was to begin a relationship.
In the clip, from the Tea With Jules YouTube series, Emma says she fell in love with Lachlan the first day she met him, but it took him much longer to develop feelings for her.
'I have always loved Lachlan, since the very day I met [him]. It's taken Lachlan a long time,' she said.
Lachlan awkwardly replied: 'I liked you too, it's just…'
Emma then spoke of how working together on the road was tough and the pair had 'dwindled' into their engagement.
'You become so close, and you work so closely together, that we already had such a good relationship before we dwindled into becoming engaged,' she said.
Lachlan and Emma had secretly dated for two years before finally going public with their romance in March 2015.
Just two months later, they became engaged when Lachlan popped the question on Sydney Harbour.
They married in April 2016 at Hopewood House in Bowral, New South Wales in front of around 200 guests.
At the time, Emma described the ceremony as 'the best day of [her] life'.
Love this? You'll love this bit from Will & Woody – catch the boys weekdays from 4PM on KIIS 1065