When Kim Gip's hubby said he was going on holiday to Vegas without her, she wasn't taking any chances.
Most wives would be a little concerned about their other half going to Las Vegas on a boys trip, but Kim has taken concerns to a whole other level by creating a lost and found necklace for her husband.
A photo of the hilarious lanyard has gone viral, after Kim's son shared a photo of it on Twitter.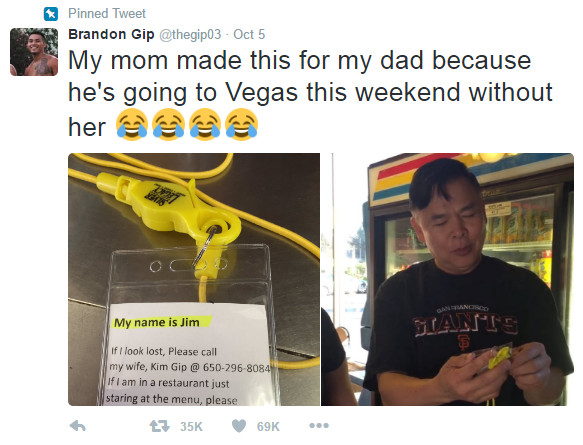 The tongue in cheek note instructs people to call her or order her husband some Asian food if he looks lost at a restaurant.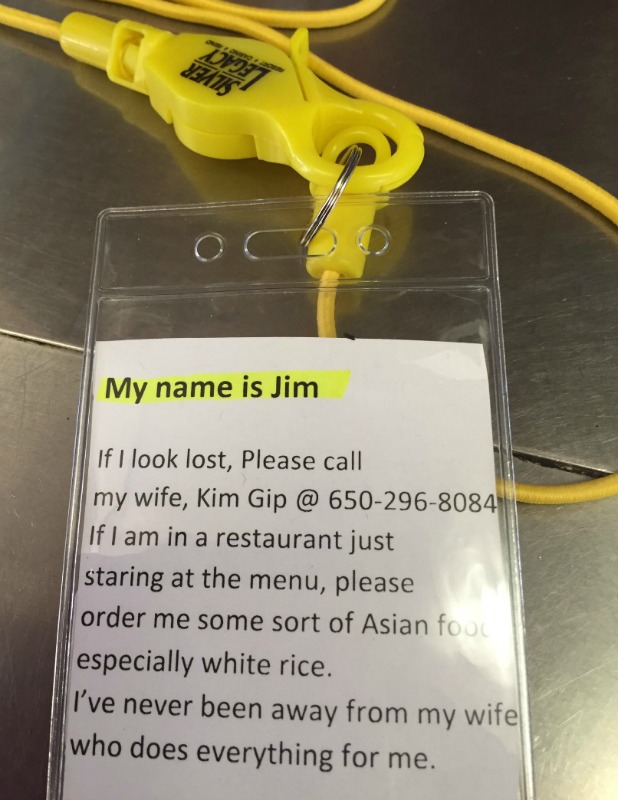 The letter, which has been retweeted more than 35,000 times, reads:
'My name is Jim, if I look lost, please call my wife Kim Gip on *****. If I am in a restaurant just staring at the menu, please order me some sort of Asian food, especially white rice. I've never been away from my wife, who does everything for me.'
Jim Gip, being the good bloke that he is, could see the funny side of his wife's joke and has been spotted wearing the necklace at a Vegas restaurant.

Have you ever done something like this for your significant other?
TRENDING NOW: THIS IS THE BEST WAY TO STOP YOUR PARTNER FROM STEALING THE BED COVERS
Love this? You'll love this bit from Will & Woody – catch the boys weekdays from 4PM on KIIS 1065