You may have noticed something a little different with your Facebook feed today.
There seem to be A LOT of selfies of a lot of guys all doing a strange emoji symbol with her hand. It turns out, there's a great reason for it.
Even the most camera-shy guys are getting their selfie on for a good cause, and it's all about raising awareness of the biggest killer of men under 45-years-old: suicide.
Similar to the ice bucket challenge, the selfies are a way of sharing the message around the world that it's okay to talk about their feelings and get help.
The news is spreading fast, with each man who takes and loads a selfie, tagging five friends, and then they tag five more.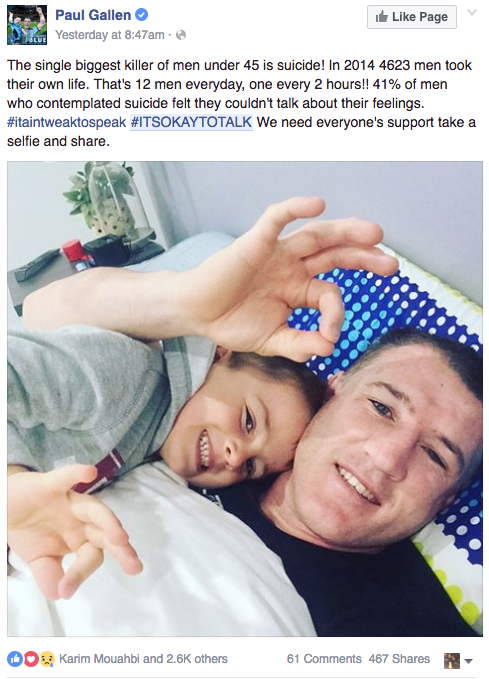 Even celebrities are getting in on the action, like Beau Ryan, Blues Captain Paul Gallen and even our own Kyle Sandilands.
The hashtag #ItsOkayToTalk is the main message, encouraging everyone, men especially, to talk about their feelings, rather than keeping them bottled up inside.
So come on, get your selfie up, guys!
Love this? You'll love this bit from Will & Woody – catch the boys weekdays from 4PM on KIIS 1065