The saying that music changes lives couldn't ring more true for a young Australians like Don Leaton.
Don, who had a tough upbringing, grew up using music as a way to survive and to express his emotions. The 18-year-old singer-songwriter is a living example of breaking the cycle of disadvantage and creating his own path in life. So much so, that you may recognise him from The Voice this year, where he got through to the final rounds.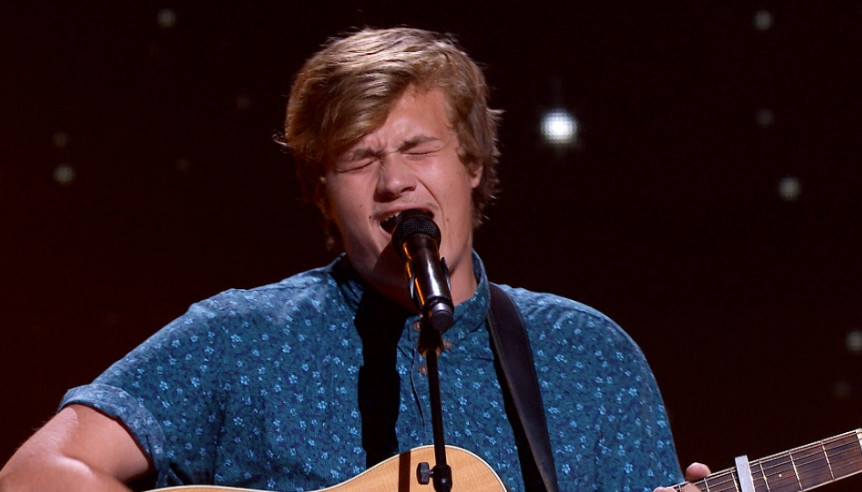 (Don performing on The Voice)
Don's incredible journey has been helped thanks to a certain hashtag that you're set to see cropping up around Australia today, #MMAD4U. Last year the hashtag was the #2 trending topic in Australia on launch day, second only to the American Music Awards.
Musicians Making a Difference charity launched the #MMAD4U campaign to let struggling young Australians out there, like Don, know that there was someone who believed in them.
MMAD creates a sense of family for vulnerable young people and offers a creative safe-haven where they are not only supported in breaking negative cycles, they are empowered to use their own unique talents to learn to believe in themselves.
Today marks #MMAD4U Day, which is all about telling someone you believe in them. To celebrate this special day, MMAD are launching the song "It's Your Time' which was written by Don and 9 other youths from the MMAD charity. All proceeds from from the sale of the single will be donated to the MMAD.
Watch the stunning video below. Be warned, it's a total tear-jerker!
official video: "It's Your Time"
Today it's not hard to think of a young person out there who's going through a tough time. Here's how you can get involved and tell someone you believe in them…
Take a photo of yourself holding a #MMAD4U sign today (Friday December 2, 2016), share your photo on Instagram, Twitter, Facebook OR make a snapchat/instagram story, then tag someone you believe in or who needs a shout (and don't forget to use the hashtag #MMAD4U)
Too easy!
Find out more about MMAD4U HERE.
Want more? Get more from Kyle & Jackie O!