Network Ten's news anchor Natarsha Belling has gone viral after a slightly inappropriate, wardrobe malfunction.
During an episode of Eyewitness News over the weekend Belling wore a green jacket over a black top. However the tailoring of the jacket collar appeared to make out the outline of a penis.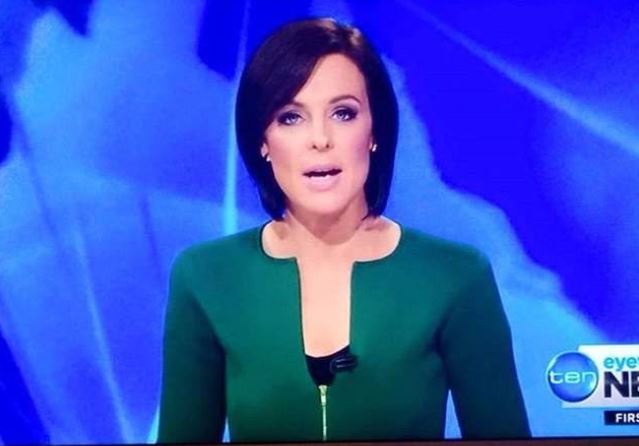 It was viewers who first picked up on the unfortunate shape of her clothing and since then it has gone viral across the globe.
Natarsha Belling, or is that Bellend? pic.twitter.com/DgdMtgKwhC

— The Malcontent (@TheMal_Content) March 16, 2015
What do you notice about this reporter's neckline? Discuss…#stm1073 #natarshabelling pic.twitter.com/ISrp7nEQzb

— Sarah Fraser (@heyfrase) March 16, 2015
Once you see it, you can't unsee it. #NatarshaBelling pic.twitter.com/CgYAUpinkw

— Joel Muinde (@mulonzijoel) March 16, 2015
Have a great Monday, but choose you clothes for today carefully! http://t.co/06gpHkXabn pic.twitter.com/vvo9vzHVKz

— BellyFlopTV (@Bellyfloptv) March 16, 2015
Love this? You'll love this bit from Will & Woody – catch the boys weekdays from 4PM on KIIS 1065