Jamie Oliver has told The Times in the UK that he's "reviewing his life", and considering selling-off part of his multi-million pound empire.
The Naked Chef is worth an estimated £180 million, with his company, Jamie Oliver Holdings owning 51 restaurants and six restaurant brands.
But the 40-year-old father-of-four has admitted he wants to concentrate on cooking and writing.
The chef told The Times he would consider closing some of his businesses.
"Absolutely. Whatever. Closing. Selling stuff on. Selling stuff to management," Oliver said.
"I just want to really concentrate on cooking and writing, and that's it.
"I'm currently reviewing my life, trying to focus in. Reducing the things we're doing," he added.
He is father to Poppy Honey Rosie, 10, Daisy Boo Pamela, 9, Petal Blossom Rainbow, 3 and Buddy Bear Maurice, 2.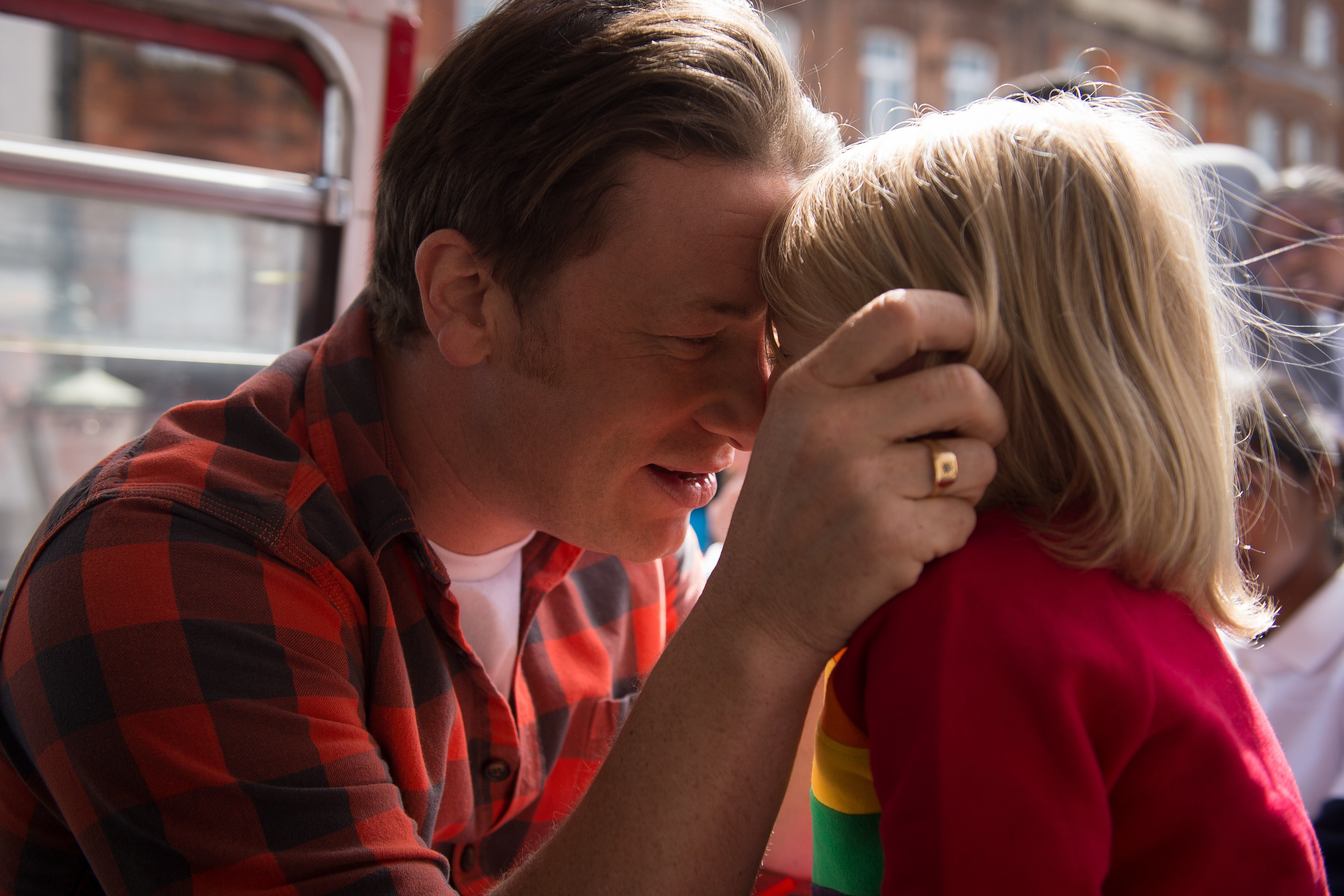 At a seminar in Cannes last month the chef admitted that he isn't successful in everything he's tried.
"I f***ed up 40% of my ventures. Is that acceptable?" he said.
"Would I change anything? Did the mistakes teach me any powerful lessons? I've been trying to turn the mistakes into what those in the business call 'R and D'… research and development.
"What is healthy? Is it 10%, 20%? Is 40% reckless?"
The TV chef, with his growing family said: "We've done all right, I've sold a few books and we've made a few quid".
H/T Daily Mail
Want more? Get more from Kyle & Jackie O!