Despite her supermodel status, Bella Hadid has proven she is just your average girl.
On Monday, the 19-year-old beauty revealed a surprising truth about herself on Snapchat: she loves junk food just like the rest of us.
In fact, her favourite meal is a grilled cheese sandwich with fries and tomato sauce AND she eats it EVERY SINGLE DAY.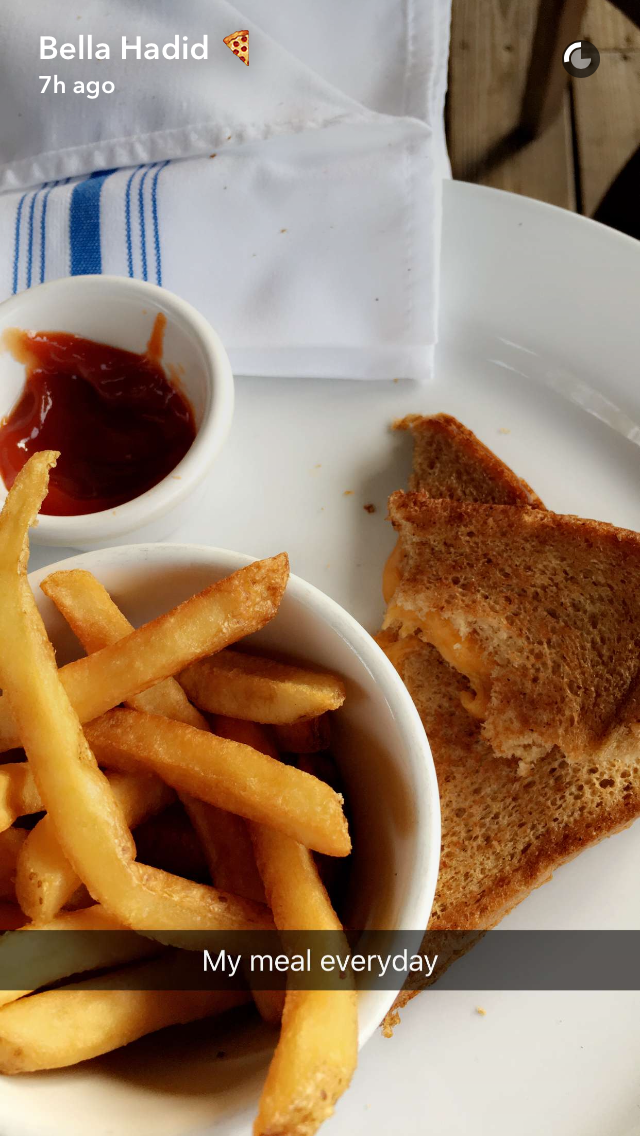 This sounds more like the diet of our dreams – not the diet we had imagined for a Victoria's Secret model.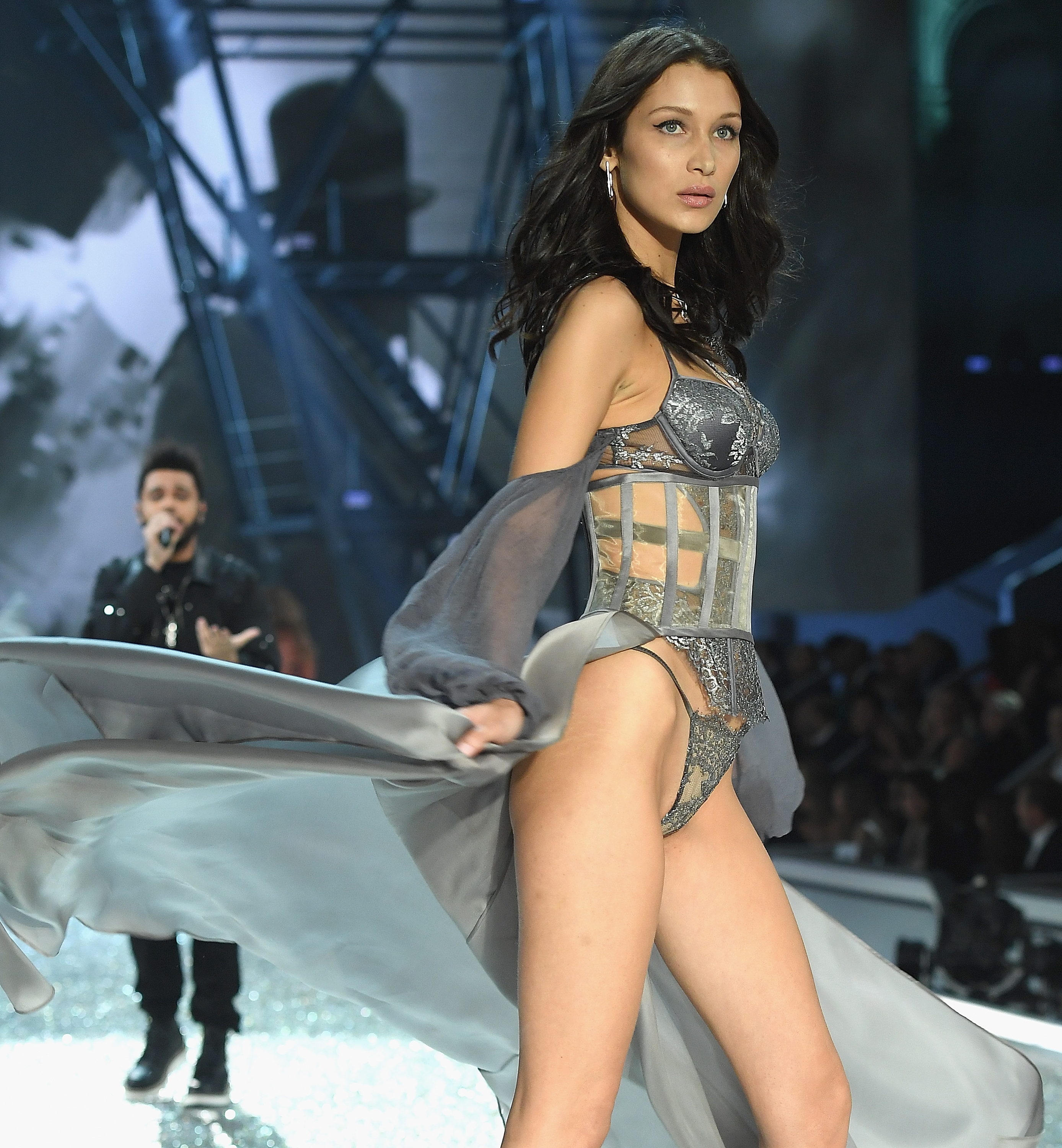 It's not the first time Bella has talked about her love for junk food, and her emoji of choice on Snapchat is fittingly a pizza slice, which makes us love her even more.
Want more? Get more from Kyle & Jackie O!