WAY BACK WEDNESDAY!
The Morning Show hosts Kylie Gillies and Larry Emdur joined Kyle and Jackie O in studio this morning when we quickly got to reminiscing.
While Kyle and Jackie O are celebrating 20-years together this year while Kylie and Larry are coming up on 13-years of broadcasting on their morning TV show together.
And over the years, we've had quite a few cross-overs with this Channel 7 team. Like that one time, almost a decade ago now, when Kyle was a guest on Larry's game show at the time, 'The Price Is Right'.
While chatting with the pair in studio this morning, Kyle and Larry had a bit of a giggle about their Price Is Right history.
"I feel like we've been doing it together, this career, almost in line with each other" Jackie told Kylie and Larry this morning.
"We were doing the Hot 30 for a while there first, what were you guys doing then?" Kyle asked.
"I was doing Price Is Right," Larry replied.
"Oh remember when I came on there!" Kyle said.
They then took us for a trip down memory lane.
"Oh I remember that!" Larry exclaimed.
"Dressed in the stupid lederhosen or whatever," Kyle said.
"Why was he dressed like that?" Jackie asked.
"Oh because he's just an exhibitionist," Larry joked.
The real answer was because Kyle was joining the show to help a contestant play the yodelling game.
"That was your favourite game on there," Jackie quipped.
"It was everyone's favourite game," Kyle replied.
"And I think that was the night they axed the show, I don't know," Larry joked.
Kyle in Lederhosen? Playing a yodelling game on the Price Is Right? Well the image in our heads was funny enough but of course we had to go and dig up the old footage from the segment to really get the full experience of this memory.
The footage is from 2012 and the first thing we noticed, look how different Kyle and Larry look!!
Secondly, hearing Larry say, "Kyle Sandilands, COME ON DOWN!" was truly iconic.
Thirdly, the products that Kyle had to guess the price of were so POV! Big W cutlery? A kettle? They should've had versace plates knowing that Kyle was going to be on!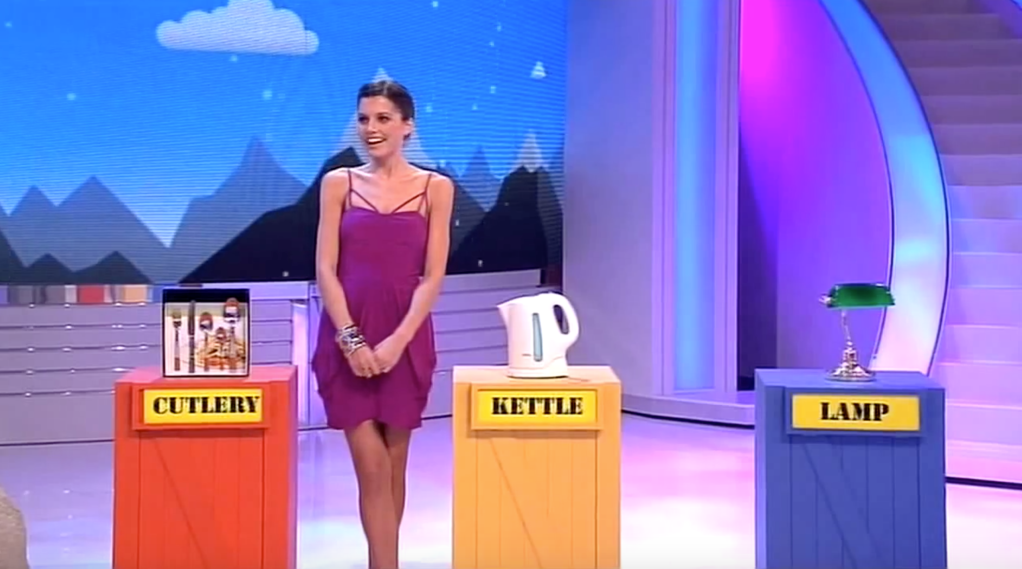 And finally, how can we get Kyle to dress up in these lederhosen again?! Amazing!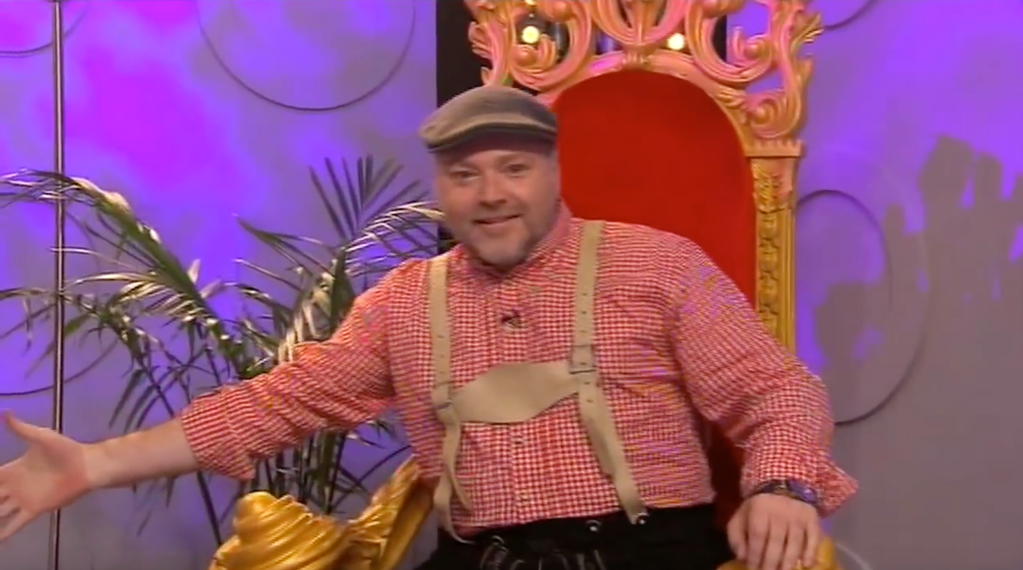 So do yourself a favour and watch the footage for yourself above! It's honestly the best Way Back Wednesday EVER!
Hear our full chat with Kylie Gillies and Larry Emdur in the podcast below!