Unless you've just come off a technology ban, you would have heard all about Australia's newest hero – Daniel McConnell.
The Brissie man made headlines around the world after chasing down the guy who crashed into his mate's mum's fish and chip shop – despite wearing nothing but his undies!
Every second post in our Facebook feeds proclaimed "straya mate" and "Daniel for PM", as the nation fell in love with our new favourite "mate".
Already, there are bets on what Daniel's future holds.
Sportsbet is currently offering odds on everything from him becoming a Bonds underwear model, Lord Mayor or even Karl Stefanovic's new roommate (now that's something we'd love to see!).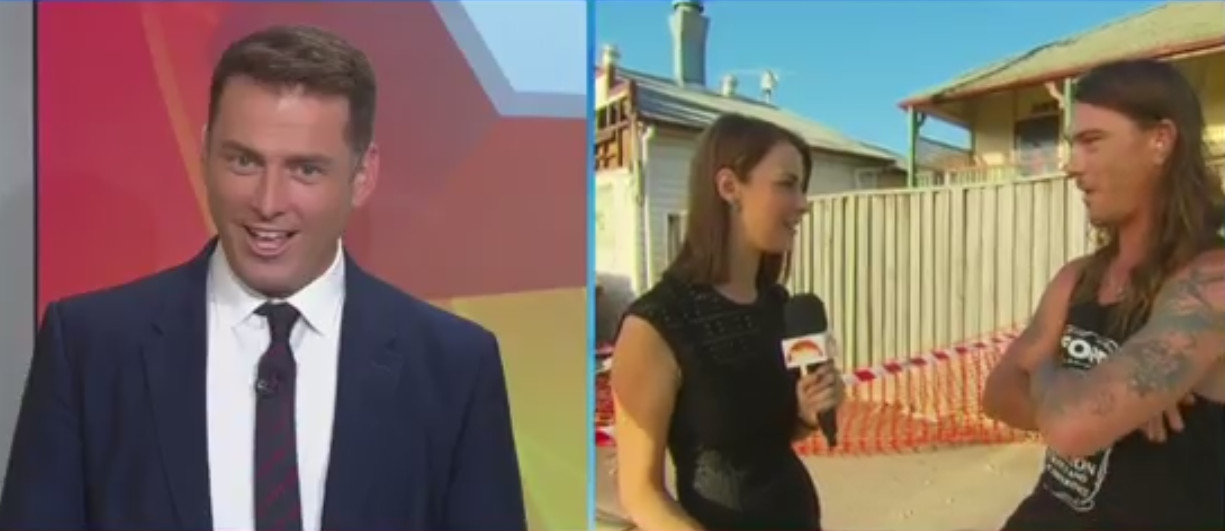 Basically, we're all smitten and can't get enough.
So, here's something to feed that craving for more… let us introduce you to Daniel's son, Xavier Gibson.
There's no doubting the relationship between these two, with the gorgeous youngster already picking up his dad's no-nonsense way of speaking!
We're guessing we'll be seeing plenty more of this family in coming days…
Love this? You'll love this bit from Kyle & Jackie O!